Retail industry growth boosts the chocolate processing equipment market
Consumer demand and growth in the retail industry have increased sales in the chocolate and confectionery processing equipment market.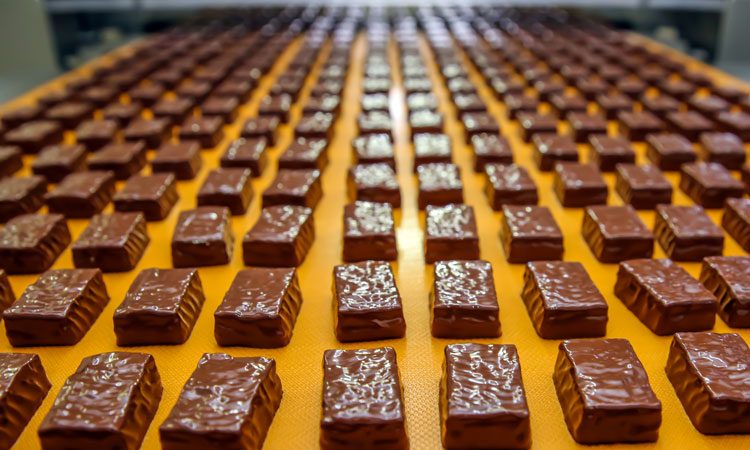 A new report has stated that the global chocolate and confectionery processing equipment market will increase at a CAGR of 8.0 percent from 2018 to reach $6,971.8 million by 2023.
This rise in the market is driven by increasing consumer demand for confectionery items, growth in the retail industry, technological advancements, and a growing focus on the safety of confectionery products and safety of workers, the report continues.
"This demand is also associated with increasing urbanisation, new product launches, new marketing strategies, changing dietary habits, and the emerging trend of gifting confectionery products," continues the report.
"In addition, growing brand consciousness, exposure to Western products in developing countries, the introduction of new product categories, and new product variants catering to diversified tastes are ensuring higher acceptability of confectionery products." 
Among applications, the soft confectionery segment has the largest share in this market majorly due to it being one of the most consumed confectionery products by almost all age groups in all regions as well as it being a key ingredient in many food products. Also, an increase in awareness regarding the health benefits of chocolate and inclination of consumers toward functional dark and sugar-free chocolates supports its dominance.
Geographically, Asia Pacific has the largest share in this market followed by Europe.  "The European chocolate and confectionery industry is mainly driven by innovation in products and packaging, impulse purchasing, rising consumer interest in premium and seasonal chocolates, and preferential trade agreement!" said Uddhav Sable, Research Director at Meticulous Research, which conducted the report.
The major share of Asia Pacific is mainly attributed to the increasing demand for functional and premium chocolate and confectionery products in emerging and developing countries including India, China, Indonesia, and Thailand. This is due to a higher population base; rising industrialisation; growing government investments in the food processing sector; and increasing expenditure on convenience and ready-to-eat products.
Related organisations
Related people