Compostable foodservice packaging sales to grow
As end-users increasingly opt for sustainable packaging, manufacturers are likely to witness a period of sustained demand in the future.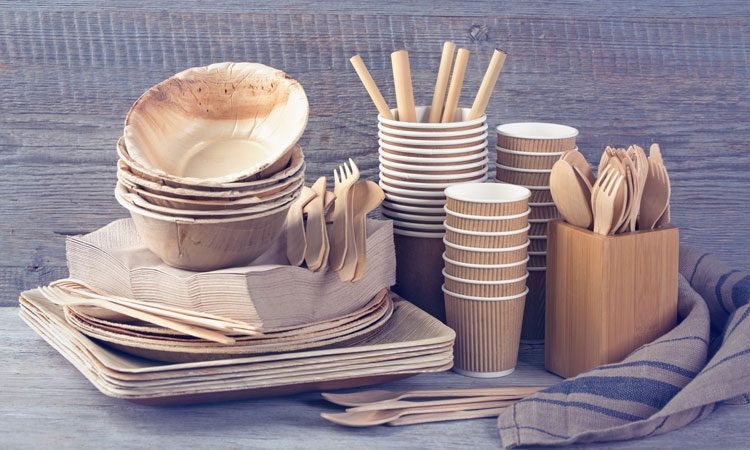 The worldwide sales of compostable foodservice packaging reached approximately 6,400 tons in 2018, equaling revenues worth $16.7 million. Furthermore, as end-users increasingly opt for sustainable packaging, manufacturers are likely to witness a period of sustained demand in the future.
This is according to a new report by Future Market Insights which explains that with plastics becoming one of the biggest challenges in the world right now, brands prolifically using such materials will need to act quickly to find reliable alternatives.
Technological innovations are being made to reduce the price of compostable foodservice packaging, and the report assesses that the global efforts to become a more sustainable society will be instrumental in creating new growth opportunities for the market vendors.
The expansion of the foodservice industry, along with the emergence of 'takeaway' services will also continue to provide potential growth prospects of the market, the report continues.
However, the price of producing compostable materials for packaging continues to be higher than the conventional variants which are likely to represent a threat to the growth of the compostable foodservice packaging market.
Two of the key growth drivers of this market is a notable spike in the number of quick-service restaurants (QSRs) and the surging adoption of foodservice disposables. This demand for pre-packed food has been preparing the grounds for the compostable foodservice packaging penetration, the report states.
The report also found that compostable trays continue to account for a large share of manufacturers' bottom lines, while more focus has been placed on increasing the production of compostable cups.
As the search for sustainable solutions scales up, companies operating in the packaging industry are starting to launch a number of products made entirely from plant-based materials.
To fulfill the individual packaging needs while promoting sustainability, the report continues that manufacturers are targeted towards offering custom products.
Demand from non-chain restaurants continues to influence growth strategies, and market stakeholders are tapping into opportunities in chain café and independent foodservice operators. 
In regards to regions, the growth prospects in this market are high in EU5 and the US. Greater awareness and easy access to innovative solutions, along with favourable regulatory framework and higher availability of compost facilities in these regions, have worked to the advantage of stakeholders.
In addition, market consolidation in Asia Pacific, particularly in the southern region, will remain key to gaining a distinct competitive advantage, as trends of eating out and online ordering have risen across the region.