Plant-based UK firm expands along with the meat alternatives market
UK-based The Meatless Farm Co has expanded to the US as the meat alternatives market sees significant growth.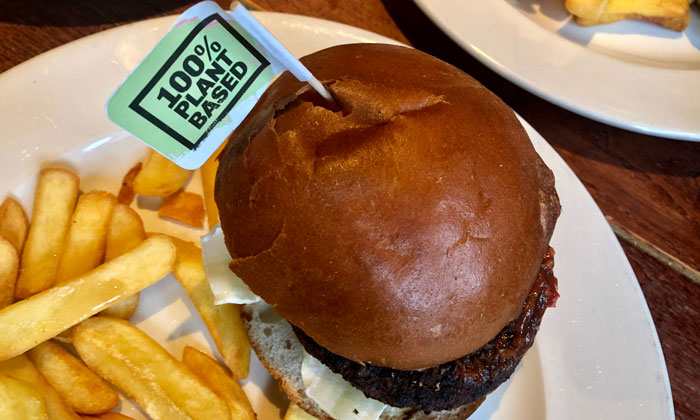 The Meatless Farm Co, a plant-based firm in the the UK, is taking its products to the US, following successful launches in the UK, Sweden, Canada and UAE. This summer, its fresh plant-based ground mince and burger patties will be stocked in Whole Foods Market stores across the USA.
This expansion coincides with growth in the meat alternatives market which, according to the Meat Substitute Market report by Visiongain, 2018, is expected to be worth £4.1 billion by 2020.
"It's an exciting time to introduce The Meatless Farm Co to our US shoppers, as plant-based is without a doubt one of the most innovative categories in retail, and plant-based products are gaining more and more traction with consumers," said Parker Brody, Global Grocery Category Merchant for Whole Foods Market. "We know shoppers come to Whole Foods Market looking for new, delicious products that meet their food preferences and those of their loved ones, so we can't wait for them to find The Meatless Farm Co on our shelves across the US this summer."
As a result of the US listing, the British-based company will be setting up an office in New York with General Manager for The Meatless Farm Co North America, Kasper Vesth, spearheading the US expansion.
"The response to our products in the UK, Europe and the UAE has been phenomenal, and with the meat alternative category in the USA moving so quickly, it was a natural choice to expand into the nation and we're thrilled to be doing this with Whole Foods Market," added Kasper Vesth, General Manager for The Meatless Farm Co North America. "As plant-based alternatives become increasingly mainstream, we're on a mission to make meat alternative meals delicious and offer everyday solutions suitable for flexitarians, meat-reducers, vegetarians and vegans in the USA and the rest of the world." 
Meatless Farm Co is also driving a wider environmental initiative, launching the UK Meatless consumption target earlier this year. The campaign demonstrates that if every UK household ate one more plant-based meal per week for a year, 8.4 percent of the UK's greenhouse gasses could be saved.