Popularity of QR code labels results in continued expansion of the market
QR code label manufacturers are to witness robust revenue growth due to the technology's widespread applicability.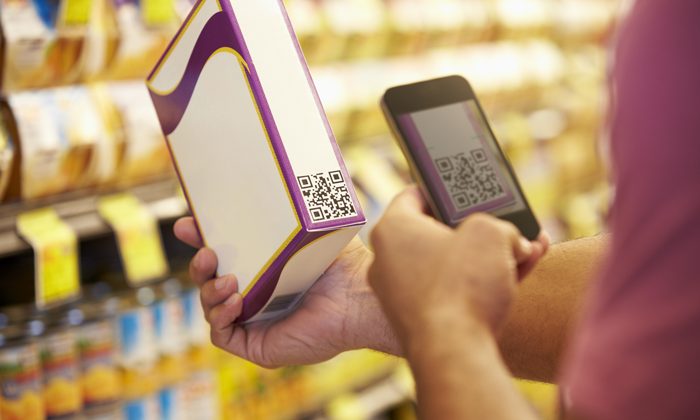 This is according to a new report by Future Market Insights which valued the QR code labels market at US$ 996.8 million in 2018 and forecast it to expand at a CAGR of 8.7% during 2019-2027. The report also highlights that the 2D nature and machine (mobile device) readability of QR code labels continue to highlight their robust adoption potential within the food and beverages, healthcare, pharmaceuticals, and personal care industries.
Increasing criticality of addressing serious industrial consequences of products and label counterfeiting is compelling operators in the various sectors to embed QR code labels over the conventional counterpart, i.e. barcode.
The food and beverages industry in particular accounts for a substantial revenue share in market, with QR code labels efficiently linking consumers to the product authentication information, which is otherwise a challenge in the case of labels that are limited by the lack of space availability.
The top QR label trends within the food and beverage industry include waterproof labels, QR code labels specifically designed for packaged seafood products and the mass integration of QR code labels on alcoholic beverages by wholesale and retail distributors.
Other key highlights in the market include:
Pressure-sensitive QR code labels remaining an attractive segment

The gathering momentum of the adoption of the technology across the food and beverage industry estimated, boosting sales in the near future

China, with a nearly 40 percent value share in the Asia Pacific market, remaining the revenue growth engine for the regional marketplace

The prediction of North America's QR code label market demonstrating exceptional growth in the revenue in the coming years
Globally- and regionally-leading QR code labels manufacturers being likely to accrue lucrative investment pockets across Asia Pacific, and Middle East and Africa.
QR code labels will also reportedly continue to gain higher traction due to the high storage capability for text, URLs, webpages, and contact information. An up to 30 percent damage-tolerating ability is also cited as an important factor pushing adoption of the technology across industries.