Higher demand for organic chicken to increase worldwide sales
A recent study has shown that demand for organic chicken is likely to spearhead across various countries on the back of increasing demand for organic food products as opposed to traditional products.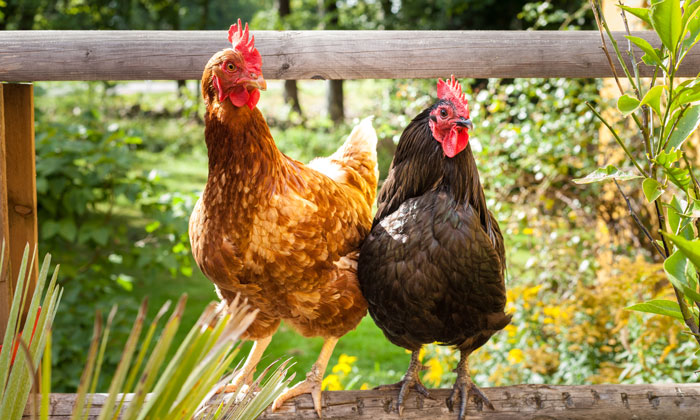 The study envisages that the sales of organic chicken worldwide is likely to cross US$ 7,500 million by the end of 2028 with increasing demand from emerging countries.
This increase is partly due to the organic chicken market being likely to witness a shift from traditional selling to chain stores and online selling channels. Manufacturers can, therefore, leverage the strength of retail chain stores to establish brand visibility in a bid to enhance sales. Moreover, online stores are also expected to gain significant traction as manufacturers can tap remote consumers and enhance their sales funnel.
The study (Organic Chicken Market by Fact.MR) has revealed that the sales of organic chicken via chain stores are likely to grow at CAGR of 14.7% in terms of value during the period of forecast, 2018-2028. However, sales of organic chicken through direct sales are estimated to surpass other channels.
Sales of organic chicken are expected to remain concentrated in the developed countries of Europe, closely followed by emerging economies of Asia Pacific excluding Japan (APEJ). This is partially due to the strong fitness industry in these regions, which is likely to present potential opportunities with rising people participation in fitness clubs. This has translated into increasing demand for high protein natural food products such as organic chicken, in turn boosting its market's growth in Europe.
A further factor in increased sales is due to the demand for organic chicken from household and residential buyers, which are expected to swell at a significant rate.
A shift from free-ranging to confined poultry operations has also been witnessed in the organic chicken market. Confined poultry operations facilitate a robust bio-security level on the back of zero contact between chickens and other animals. This can significantly reduce the probability of acquired diseases and physical injuries, consequently favouring organic chicken health. The movement toward confined poultry activities is expected to provide potential avenues for producers of organic chicken in the coming years.
Opposingly, high prices associated with organic chicken production is likely to remain as a confining factor restricting the growth in sales of the produce. Organic chicken production is carried out under strict guidelines provided by the regulatory bodies including USDA (U.S. Department of Agriculture). Regulations such as 100 percent organic feed for poultry, prohibition on use of antibiotics and other growth enhancers for instance, steroids, have resulted in high prices of organic chicken.