New study reports the surge of agricultural films sales
According to a recent study, agriculture films sales are estimated to exceed 4300 tons in 2019, recording a year-on-year growth at more than 4.0% over 2018.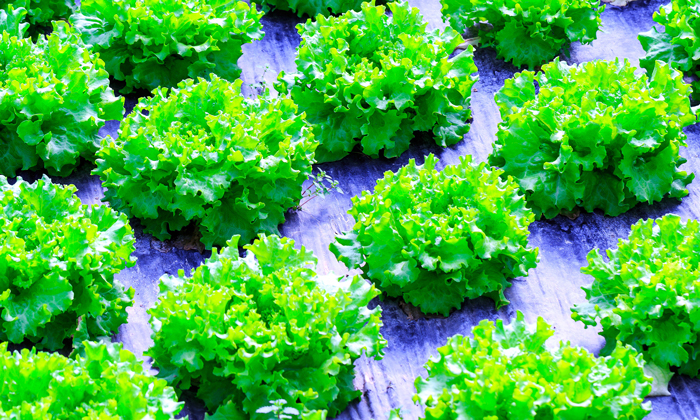 The gains in the agricultural films industry are influenced by numerous factors, such as the development of biodegradable and eco-friendly alternatives, and the introduction of affordable machines for the fast yet efficient laying down of films on a large scale.
The report (Agricultural Films Market by Fact.MR), which tracked the agricultural films market for the period 2019 to 2028, found that mulch plastic films are preferred over other agricultural film variants, with sales in 2019 estimated at over 2200 tons. Comparatively larger sales of mulch plastic films can be backed by its effectiveness in increasing farmland yield.
In addition, mulch plastic films have gained widespread acceptance among farmers worldwide, as it facilitates creating favorable microclimatic conditions for accelerating the growth of crops. They complement the use of drip irrigation and polymer-based fertilizer release practices, enabling easy and time-effective production of high-quality agricultural produce.
Environmental abuse of plastic has been a key concern for the industry, leading to the agricultural films industry seeking biodegradable alternatives to polyethylene. A study by ETH Zurich concluded the biodegradability of polybutylene adipate terephthalate (PBAT) to favour agriculture films manufacturers. It states that PBAT can undergo complete biodegradation in soil over a period of six weeks making it an ideal replacement for polyethylene with the former exhibiting all the properties required for cost-effective production of agriculture films.
Additionally, accelerating the development of novel recycling processes and their conversion into reusable goods, are positive for the growth of the agriculture film market.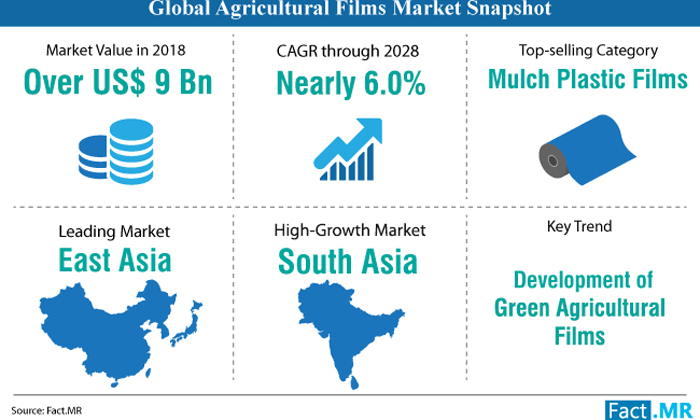 The Fact.MR study also states that there is growing consumer awareness about the health benefits associated with the consumption of organic food products, and increasing inclination towards paying more for these products is driving the adoption of organic farming practices. With organic farming practices being based around the principles of avoiding the use of synthetic substances, agriculture films sales are expected to remain directly impacted.
Food processing companies are now preferring to use organically cultivated products to boost their profits by capitalising on the rising preference for organic food. This, coupled with studies that recommend the prohibition of plastic use in the food chain, are estimated to confine agricultural films sales in the near future.
Although agricultural films manufacturers are introducing novel biodegradable products in the market, the higher production costs incurred during the manufacturing of these products is restraining their adoption.