Kellogg sells food assets to Ferrero for $1.3bn
Kellogg has agreed a $1.3bn (£1bn) sale of a number of non-cereal food assets to Italian confectionery giant Ferrero.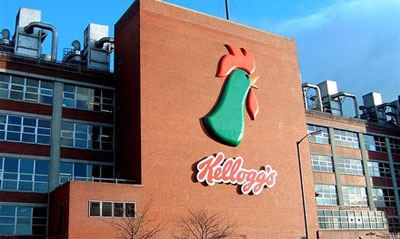 The Ferrero Group has announced a definitive agreement that will see it acquire cookie, fruit and fruit-flavoured snack, ice cream cone and pie crust businesses from Kellogg Company for $1.3 billion (or €1.16 billion at current exchange rates). These businesses generated sales of approximately $900 million in 2018.
Ferrero will acquire a strong portfolio of  brands in the cookie category, including the iconic cookie brand Keebler and Murray sugar-free cookies, as well as Little Brownie Bakers, supplier of cookies to the US Girl Scouts movement. Ferrero will also acquire the Kellogg fruit snacks business, including Stretch Island and Fruity Snacks, along with Keebler's ice cream cones and pie crust products.
Since 2017, Ferrero has acquired several US brands and businesses, and Ferrero, with this latest acquisition allowing it, it says, to enter into new strategic product categories, further strengthening its position in the North American market.
Ferrero will also acquire from Kellogg six US food manufacturing facilities located across the country in Allyn, Washington, Augusta, Georgia, Florence and Louisville Kentucky, and two plants in Chicago, Illinois; as well as a leased manufacturing facility in Baltimore, Maryland.
"Kellogg Company's cookie, fruit snack, ice cream cone and pie crust businesses are an excellent strategic fit for Ferrero as we continue to increase our overall footprint and product offerings in the North American market." said Giovanni Ferrero, Executive Chairman of the Ferrero Group.
"This divestiture is yet another action we have taken to reshape and focus our portfolio, which will lead to reduced complexity, more targeted investment, and better growth," said Steve Cahillane, Kellogg's Chairman and Chief Executive Officer.  "Divesting these great brands wasn't an easy decision, but we are pleased that they are transitioning to an outstanding company with a portfolio in which they will receive the focus and resources to grow."