Ferrero and Nestlé seal the deal on $2.8 billion acquisition
Ferrero's conquest of the US confectionery market moves on as it begins 2018 with its third acquisition of an American sweet business in less than a year.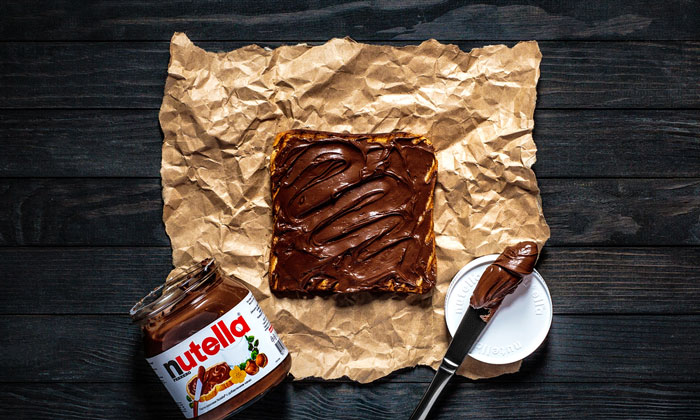 UP THE CHAIN: Ferrero's recent acquisition has allowed it to carve out a bigger market share than companies like Mondelez International in the past 12 months
Ferrero has successfully acquired Nestlé's US confectionery business for USD$2.8 billion.
Through the purchase, the Italian company has manoeuvred into the number three spot in the largest confectionery companies in the US, just below Mars and Hershey.
It will acquire more than 20 American brands, including Butterfinger, BabyRuth, 100Grand, Raisinets, Wonka and the exclusive right to the Crunch brand for confectionery and certain categories in the US, as well as sugar brands such as SweeTarts, LaffyTaffy, and Nerds.
In 2016, these brands netted Nestlé approximately $900 million. This is around 3 per cent of the group's total sales.
Ferrero will acquire Nestlé's U.S. manufacturing facilities in Bloomington, Franklin Park and Itasca, Illinois, and the confectionery-related employees, and will continue to operate through the offices in Glendale, California, as well as from its other current locations in Illinois and in New Jersey.
Giovanni Ferrero, Executive Chairman of the Ferrero Group, said, "We are very excited about the acquisition of Nestlé's US confectionery business, which has an outstanding portfolio of iconic brands with rich histories and tremendous awareness.
"In combination with Ferrero's existing U.S. presence, including the recently acquired Fannie May Confections Brands and the Ferrara Candy Company, we will have substantially greater scale, a broader offering of high-quality products to customers across the chocolate snack, sugar confectionery and seasonal categories, and exciting new growth opportunities in the world's largest confectionery market.
"We look forward to welcoming the talented team from Nestlé to Ferrero and to continuing to invest in and grow all of our products and brands in this key strategic and attractive market."
Nestlé CEO Mark Schneider added: "With Ferrero we have found an exceptional home for our U.S. confectionery business where it will thrive. At the same time, this move allows Nestlé to invest and innovate across a range of categories where we see strong future growth and hold leadership positions, such as pet care, bottled water, coffee, frozen meals and infant nutrition."
In its statement about the acquisition, Nestlé pointed out that it would not include the well-known Nestlé Toll House baking line. It also reaffirmed its commitment to its international activities,  "particularly its global brand Kit-Kat".
Ferrero's intentions have been public knowledge for almost a week now with many publications, including The Financial Times and Bloomberg, claiming internal sources were expecting the deal to be signed off last Sunday. It won Nestlé's business in an auction over Hershey and Rhone Capital. There are some who think the price Ferrero bid for the slice in the market was curiously high.
Mark Jones, Food and Drink Lawyer at Gordons law firm, said: "Nestle's sale of its US business has been coming for a few years. The surprise is the price Ferrero is paying which estimates suggest is around 20 times multiple of earnings – which is high given the reason Nestle is selling is that the chocolate market isn't seeing the historical year-on-year growth it became accustomed to.
"From 2006/7-2015/16, the global chocolate market was growing at 4-4.5 per cent. The US market has since experienced a health-conscious consumer movement which has seen a global decline in market growth. Euromonitor predicts growth will slow to around two per cent annually by 2021. The only place growth is strong is in premium chocolates and Nestle do not have a successful premium brand. That is why, in 2016, it could only muster confectionary growth of 1.8 per cent, way off the 3.2 per cent average.
"Exiting markets where it does not have a strong presence and focusing on other markets and more successful products, such as coffee, means the world's largest food business should be able retain the top spot."