FSA and FSS report on new evidence on E.coli O157 in cattle
The Food Standards Agency and Food Standards Scotland have reported on a four year research project providing evidence of E.coli carried by cattle.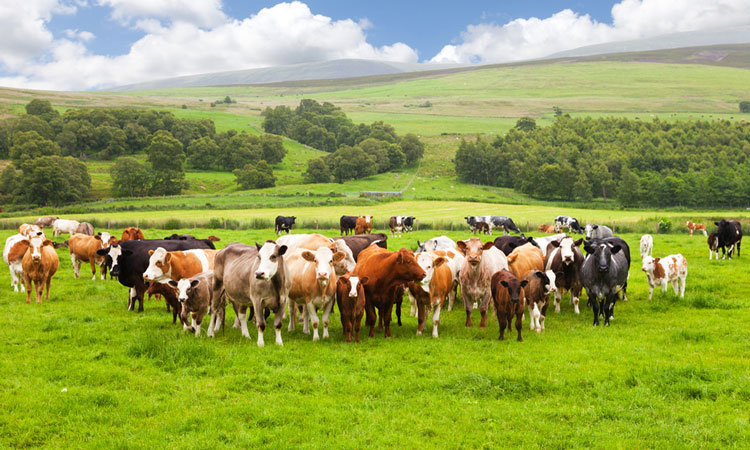 Food Standards Scotland and the Food Standards Agency in the UK have published a report  on a four-year research project that provides important new evidence on E. coli O157 – a bacterium carried by cattle which can cause serious illness when it enters the food chain.  
The research, undertaken by a consortium of scientists led by the Roslin Institute, the Moredun Research Institute and Scotland's Rural College shows that the overall prevalence of E. coli O157 in cattle is similar across Great Britain, and has remained relatively consistent in Scotland over the last decade.
However, cattle in Scotland were found to have a higher level of a certain subtype of E. coli O157 – PT21/28 – which is associated with super-shedding in cattle (the passing of large volumes of the bacteria in faeces). As this subtype is also known to cause more severe human infection, it may be that local exposure to this particular subtype is a potential factor for the rates of human E. coli O157 infection in Scotland being around three times higher than in England and Wales.
The research also trialled a vaccine, developed to limit E. coli O157 excretion from and transmission between cattle. Results indicated that the vaccine may be effective in reducing human exposure and infection from E. coli O157. However, before a vaccine can be marketed, further work is needed to assess if it is practical to be used on-farm and if it is an effective public health intervention.
Food Standards Scotland's Head of Food Protection Science and Surveillance, Dr Jacqui McElhiney, said: "This latest report is the culmination of a successful international collaboration, which has produced exciting new findings that will make a valuable contribution to our work in reducing the risks of E. coli O157.
"Scotland has historically had the highest levels of E. coli O157 infection in the UK and, despite our best efforts, the number of people affected has remained stubbornly stable. This research has shed some light on the possible reasons for this, and it's really encouraging to see the progress that has been made in developing a potential vaccine for controlling it.
"We commend all of the organisations involved in this innovative project – the success of the research is testament to the world-recognised expertise of all of the scientists involved."