Spanish authorities seize 45 tons of tuna
Frozen tuna authorised for canned consumption had been marked as freshly caught fish, with its value priced at four times its worth.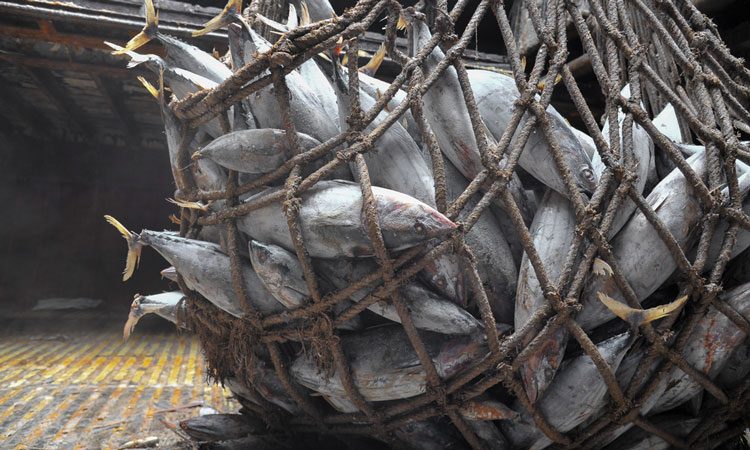 The Spanish Civil Guard, SEPRONA, seized a total of 45 tons of frozen tuna in four provinces; Alicante, Cartagena, A Coruna and Barcelona in Spain.
The fish had been treated with additives, in amounts much higher than recommended, in order to enhance their colour making them appear fresh, and not thawed.
A criminal investigation is underway, and so far, four people have been investigated 'as alleged perpetrators of a crime against public health and fraud'. They face between one and four years in prison, as well as possible administrative sanctions.
The authorities report that three companies and three fishing vessels were linked to the fraudulent activities.
The operation, called OPSON VII by Europol found boats that were dedicated to the supply of tuna to canning companies, turning towards the market to be sold as fresh fish.
Upon investigation, they found that additives were being used to enhance the colour of the fish and mentioned that this act is primarily illegal and could be extremely detrimental for public health. By altering the colour of the fish, spoilage can also be kept hidden, and as such could be a concern for the health of consumers.
The investigation was initiated last January, where the first investigation resulted in 10 tons of tuna being seized due to the fact that they did not have the necessary traceability for commercialisation.
The Spanish Civil Guard in another establishment located several more tons of yellowfin tuna, without any certification as to where it came from or the system used for freezing. It was later discovered that the company chopped the fish and distributed them as thawed fish or fish prepared with additives.
Fish marketed for human consumption must be frozen at a temperature below -18 degrees Celsius, and vessels should have a brine immersion system to freeze the fish, in line with new legislation. The authorities found that this was not the case on the vessels caught.
The operation is still ongoing and is involving other countries on a much larger scale.