American consumers call for clear labelling on cultured meat
The most popular option for the labelling of cultured meat was lab-grown meat (35 per cent), followed by artificial or synthetic meat (34 per cent).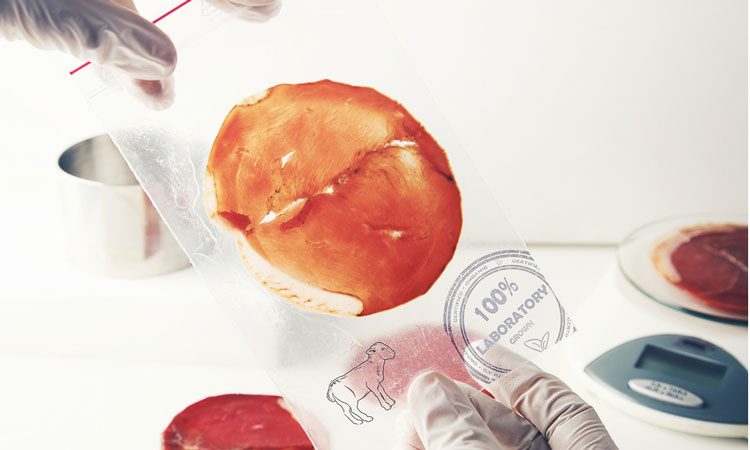 HOT TOPIC: The debate over how cultured meat should be labelled started making headlines this year after a petition was submitted to the USDA
Most Americans believe cultured meat should be clearly labelled to differentiate it from its traditionally-reared counterpart, a phone survey has found.
The research conducted by Consumer Reports comes at a time when hot debate is underway over what cultured meat should be called – and which of the two Government agencies responsible food safety in the USA should preside over the new product.
Its results were released on the same day that the Food and Drug Administration (FDA) held a public meeting on the safety of cultured meat, so called because it is produced from samples of cells grown in vitro rather than from animals reared and slaughtered in the traditional manner.
"By an overwhelming margin, our survey found that consumers want clear labels identifying meat produced in the lab from cultured animal cells," said Dr Michael Hansen, Senior Scientist for Consumers Union, the advocacy division of Consumer Reports.  "Federal regulators should ensure these emerging food products are clearly labelled so consumers can make informed choices for their families and easily distinguish them from conventional meat."
The Consumer Reports survey found that 49 per cent said it should be labelled as "meat, but accompanied by an explanation about how it is produced," while another 40 per cent said it should be labelled as "something other than meat."  Only five per cent thought it should be labelled as "meat without any further explanation."
In addition, when given a list of seven terms and asked to choose which would constitute accurate labels, the most commonly chosen terms were "lab-grown meat" (35 per cent) and "artificial or synthetic meat" (34 per cent).  The least commonly chosen terms were "cultured meat" (11 per cent), "clean meat" (9 per cent), and "in vitro meat" (8 per cent).
This new technology involves taking cells from a food animal and getting those cells to grow and differentiate in a suitable growth medium that contains vitamins, lipids, amino acids, and growth hormones, including fetal calf serum. 
During his testimony at the FDA meeting, Dr. Hansen noted that the vats in which the lab meat is cultured contain animal cells in a large nutrient solution, which he claimed can become contaminated with disease-causing bacteria, viruses, fungi, and mycoplasma.