Carbon dioxide crisis: Northern Europe is going flat
Many newspapers reporting on the shortage highlighted the bad timing of the crisis, a season when lager and soft drink consumption is peaking due to weather conditions and a major international sporting tournament.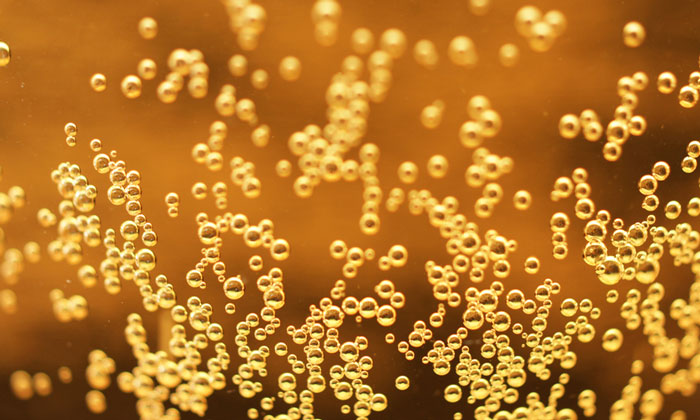 BUBBLING UP: The carbon dioxide shortage is also a concern for slaughter houses
The United Kingdom has allegedly been the worst hit in a food-grade carbon dioxide crisis brewing in Europe.
Newspapers across the country are reporting on a shortage which seems to have developed due to a perfect storm of maintenance shutdowns and, according to the specialist magazine Gasworld, a dip in the value of ammonia, the synthesis of which produces much of the CO2 used by brewers and soft drink manufacturers. 
In the United Kingdom, there is only one plant producing CO2 and supplies from the continent are limited. 
Gavin Partington, Director General at British Soft Drinks Association, said: "The shortage of CO2 across Northern Europe is impacting a wide range of businesses across the food and drink sector.
"Soft drinks producers in the UK are taking active steps to maintain their service to customers including working with their suppliers to mitigate the impact as well as looking at alternative sources."
Speaking to Sky News, Brigid Simmonds, Chief Executive of the British Beer and Pub Association (BBPA), said: "We are aware of a situation affecting the availability of CO2 across Europe, which has now started to impact beer producers in the UK.
"We have recommended our members to continue to liaise with their providers directly where they have concerns over supply.
"We will continue to monitor the situation carefully. However, given the time of year and the World Cup, this situation has arisen at an unfortunate time for the brewing industry."
Ammonia production for fertilisers has historically been a major source for food-grade carbon dioxide. The Haber process requires hydrogen derived from the reformation of natural gas, a reaction that produces CO2.
Sites producing ammonia often go down for maintenance over summer but this year there has been a dip in the value of ammonia and supplies are coming in from outside Europe.
This has caused producers to slow their work, sometimes closing early for the season, a knock-on effect of which has been a drop in carbon dioxide production. 
The shortage of the gas does not solely affect drinks producers. Carbon dioxide is used in the animal slaughter for stunning, though at the moment no slaughterhouses have reported concerns.