Bill to allow interstate sale of raw milk defeated in U.S.
Only 72 Republican representatives and seven Democrat representatives supported the bill, falling far short of the required majority.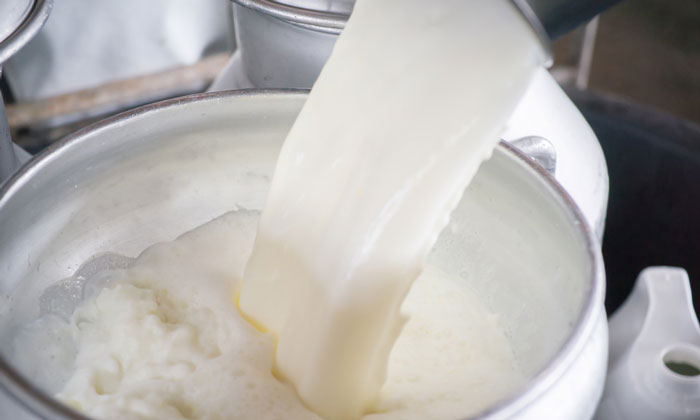 GREAT DEBATE: Raw milk advocates claim nutritional value is seriously depleted by the pasteurisation process
A bill that would have seen the lifting of regulations preventing the sale of raw milk over state lines has been soundly defeated in the USA.
Congressman Thomas Massie's Amendment 30 to the House Farm Bill failed by 79 votes for to 331 votes against. Most of those who supported the amendment when it came before the House of Representatives on Friday (May 18) were Republicans. 
Dairy groups in the country applauded the result, having previously written to House leaders Paul Ryan and Nancy Pelosi, insisting the proposed amendment represented "an unnecessary risk to consumer safety and public health".
"This amendment defies decades of proven food safety by removing requirements for pasteurisation, which has been cited by the U.S. Department of Health and Human Services as one of the great achievements in public health in the 20th century," said Jim Mulhern, President and CEO of National Milk Producers Federation (NMPF), one of the organisations that penned the letter.
Whilst the consumption of raw milk is legal across the U.S., regulations regarding its sale differ from state to state. In 13 states, stores can sell raw milk; in 17, only farms are permitted; eight only allow raw milk to be acquired through 'cow-share' agreements; and in 20 all sales are prohibited.
Mr Massie's bill would, he said when first presenting it, protect local farmers from federal interference. The Representative from Kentucky said in March: "As a producer of grass-fed beef, I am familiar with some of the difficulties small farmers face when marketing fresh food directly to consumers.  Our bills would make it easier for families to buy wholesome milk directly from farmers by reversing the criminalisation of dairy farmers who offer raw milk.
"The federal government should not punish farmers for providing customers with the foods they want, and states should be free to set their own laws regulating food safety."
Among those facing criminalisation, he added, were "peaceful Amish and Mennonite farmers". He cited a case in which the FDA won a two-year legal battle against an Amish farmer, culminating in the latter's farm being shut down.