Californian judge rules coffee should come with cancer warning
The suit filed against 90 coffee companies said they were violating a state law requiring them to list chemicals known to cause cancer, birth defects or other reproductive harm.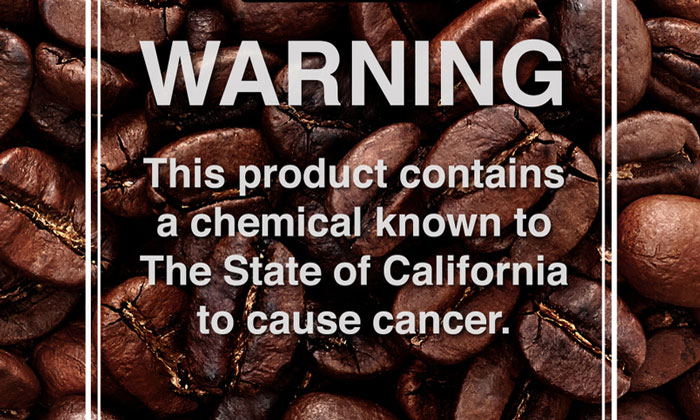 BEAN TO COURT: Acrylamide was first discovered in foods in 2002
Opinion on the side effects of coffee seems to be in a perpetual state of flux. At the end of last year, it was enjoying a halcyon era, at least in the UK, after a study published in the British Medical Journal (BMJ) concluded it does more good than harm. But storm clouds have begun to gather in the shape of acrylamide, a chemical widely considered to be carcinogenic.
This week those clouds broke over Los Angeles where a judge has ruled that all coffee sold in the state should carry a cancer warning due to the chemical which is formed as coffee beans are roasted.
The announcement follows a suit brought against 90 coffee companies by the Council for Education and Research on Toxics (CERT).
The group claimed the coffee companies, which included Seattle-based giant Starbucks, were violating a state law that requires them to alert consumers to any carcinogenic contents in their products – Proposition 65.
CERT had already succeeded in taking action against a handful of fast food giants for failing to alert consumers about acrylamide in chips forcing them to tighten up their labelling practices.
Acrylamide is formed by starches present in foods during frying, roasting or baking. Earlier this year, new rules came into effect in the European Union requiring food manufacturers to both identify sources of the chemical in their wares and show how they are working on cutting it down.
The ruling in Los Angeles by Superior Court Judge Elihu Berle, which was made public on May 7 following a tentative ruling in March, may mean coffee manufacturers will have to follow suit. He said the industry had failed to prove that the harm caused by coffee due to its carcinogenic contents was offset by its health benefits. 
It took eight years for CERT's legal action to reach this point and now the door has been opened to a 'permanent injunction', meaning coffee companies would have to place more ostentatious labels on their products or work on taking acrylamide out.
Commenting on the judge's tentative ruling in March, the head of the USA's National Coffee Association (NCA), William Murray, said: "Coffee has been shown, over and over again, to be a healthy beverage. This lawsuit has made a mockery of Prop 65, has confused consumers, and does nothing to improve public health."
An NCA spokesman added: "Cancer warning labels on coffee would be misleading. The US Government's own Dietary Guidelines state that coffee can be part of a healthy lifestyle. The World Health Organization (WHO) has said that coffee does not cause cancer. Study after study has provided evidence of the health benefits of drinking coffee, including longevity – coffee drinkers live longer."