'Insulting': British Poultry Council responds to US assessment of food safety standards
The European Union's ban on importing hormone fed beef and several pathogen reduction treatments have made a list of barriers to trade drawn up by the U.S. Government.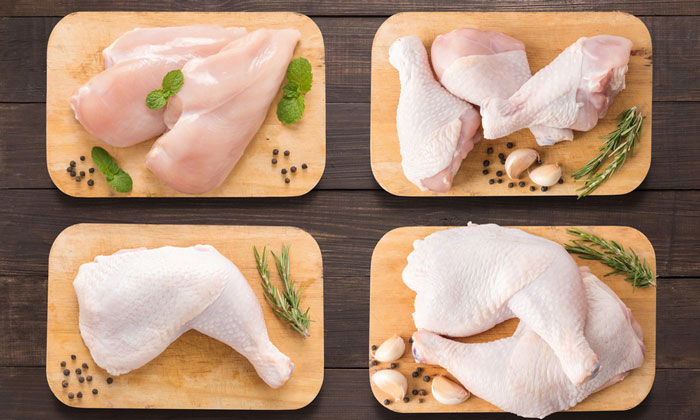 OLD HAND: So-called chlorinated chicken has been a feature of British trade discussions since Brexit
The British Poultry Council has described as "insulting" claims made in a United States Government report that a number European food safety standards are unnecessary and unscientific.
Over 491 pages, the report, the 2018 National Trade Estimate Report on Foreign Trade Barriers, presents an inventory of the regulatory differences that the author, Ambassador Robert E. Lighthizer, feels hobble the free flow of exports and imports between the USA and its global partners.
Among these barriers, Mr Lighthizer described several examples of European food safety standards, saying many unnecessarily restricted trade "without furthering their safety objectives because they are not based on scientific principles, maintained with sufficient scientific evidence, or applied only to the extent necessary".
He said: "The United States believes there are instances where the EU should recognise current U.S. food safety measures as equivalent to those maintained by the EU because they achieve the same level of protection. If the EU recognised the equivalence of U.S. measures, trade could be facilitated considerably."
He included the EU's ban on growth hormones in beef and several pathogen reduction treatments (PRTs), such as chlorine washing, in the list of measures that negatively affected trade between the two markets. 
Responding to the report, the Chief Executive of the British Poultry Council, Richard Griffiths, said: "It is insulting of the U.S. to offer trade products that do not meet British food production standards and to suggest that our world-class animal welfare and food safety standards unnecessarily restrict trade.
"British poultry producers don't dip their chicken carcase in chlorine as we do not believe in 'cleaning up at the end' or taking any short-cuts when it comes to producing safe food. Using chemicals to disinfect food at the end of a production process can hide a multitude of sins, but what it can't hide is the need for their use in the first place.
"British farmers have worked incredibly hard to build a food system that speaks to the public good, that enhances British food values and that ensures high standards of production from farm to fork.
"We know that British consumers are unwilling to accept lower standards as part of a trade deal with the U.S. One of the recent polls commissioned by the Institute for Public Policy Research highlights that Britons are willing to cancel a post-Brexit deal with the US in order to protect UK's animal welfare and food safety standards."