Compulsory labelling system would help diabetics manage condition
The UK food service industry should use a standardised food labelling system, such as the nutritional traffic lights seen on packaging, according to a survey asking diabetics what would help them manage their condition better.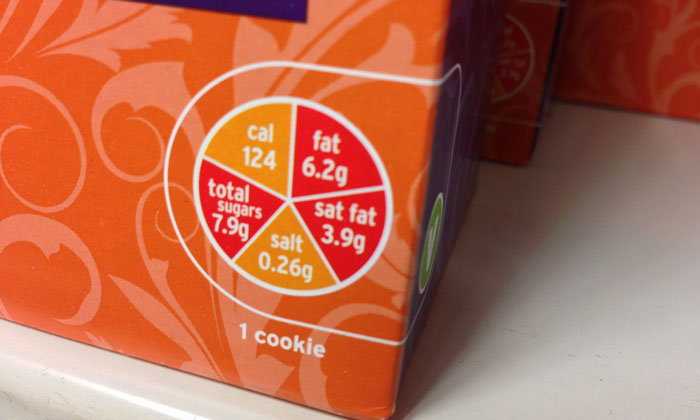 Diabetes UK questioned 7,406 people in its Future of Diabetes survey, of whom 73 per cent said that if all cafes, restaurants and takeaways used the same food labelling system on the front of food products, it would help them make healthier choices.
In another survey of 2,121 UK adults in the wider public, nine out of 10 people said traffic-light food labelling helped them make healthier decisions. And only three in ten people (29 per cent) felt they have enough information about what's in their food. 
At the moment, clear and consistent food labelling is not compulsory. Companies don't have to provide any information on the front of their goods, and one in three products in shops don't have clear traffic-light labels.
Traffic-light labelling assigns a red, amber or green value in relation to fat, saturated fat, sugar and salt, as well as giving information on the calories in a product, to help consumers find out what's in the food and drink they're buying.
Helen Dickens, Diabetes UK's Assistant Director of Campaigns and Mobilisation, said: "People living with diabetes have told us that they want more information about what's in the food and drink they buy, and effective food labelling will help make it easier for them to manage their condition well, especially when they're out and about. 
"We also know that consistent and clear food labelling can help all of us to make informed and healthy choices. With around two-thirds of adults in the UK classed as overweight or obese, and therefore at increased risk of Type 2 diabetes and other chronic health conditions, it's really important that we have measures in place that help make it easier for all of us to lead healthier lives. 
"That's why we are calling for the government to introduce mandatory traffic-light labelling, and to make it compulsory for restaurants, cafes and takeaways to clearly display the calorie information on their menus. The British public overwhelmingly support this move, so we look to the government today to demonstrate commitment to the health of the nation by implementing these measures."