British food system in a 'vulnerable' state, Lords committee hears
Leading figures in the UK's food and drink sector raised their concerns about the impact Brexit could have on the country's food system.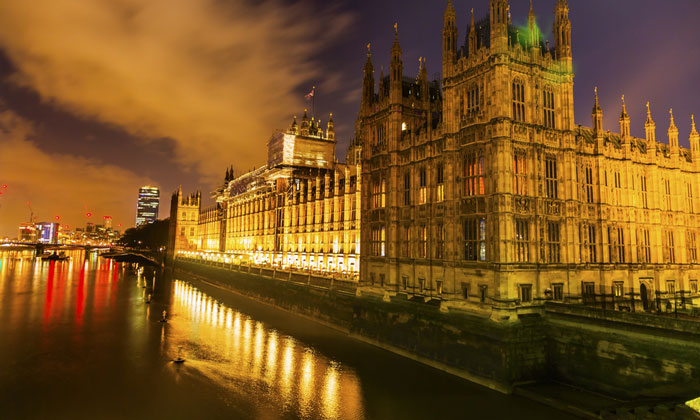 ROUND TABLE: The House of Lords heard figures from across the industry
A House of Lords sub-committee has heard varying testimonials on the potential impact Brexit will have on the UK's food security and consequently the price of food.
Among those present at a round table discussion hosted by the EU Energy and Environment Sub-Committee yesterday (February 7), was Ian Wright, the head of the Food and Drink Federation, who said that Brexit presented the "biggest single threat" to the current state of food security that the consumer has seen it their lifetime.
"The answer to the exam question 'could Brexit have an impact on the availability of food and or the price of food in the UK' is yes," he said. "And not just yes it could, it's yes it will.
"That is what is going to happen. I think people have forgotten that 40 or 50 years ago we didn't enjoy the level of choice, we didn't enjoy the range and we didn't enjoy the quality of food that we do today.
"It's not a given that we will continue to do so."
Following Mr Wright, Professor Tim Lang of the Centre for Food Policy, City, University of London, drew attention to how far the UK food system was from being self sufficient.
He said: "We have a massive food trade gap of £22.5 billion. This is catastrophic. I see a situation emerging where Mr Gove, the Secretary of State for the Environment, Food and Rural Affairs, is promising high standards, high wellfare quality in British food, but the pressure is going to be to have even cheaper food which is going to be selling off standards we have at the moment.
"There has been a long decline in British self-sufficiency which ever way you look at it, be that by gross value or by tonnage. 
"If you add an ecological analysis to that, Britain is basically only feeding itself in terms of its ecological share of land use by about 30 per cent.
"We are in a very vulnerable food system. I think the trade gap is a major Achilles heel, if we can have more than one Achilles heel. Actually, the most fragile of all of the industries is horticulture, and fruit and vegetable intake is catastrophic and a major drain of British health at the moment.
"It is a very risky situation."