UK lab to lead Nestlé's confectionery research and development
Less than a week after selling its U.S. confectionery business to Ferrero, Nestlé has announced that its York lab will lead its confectionery research and development in future.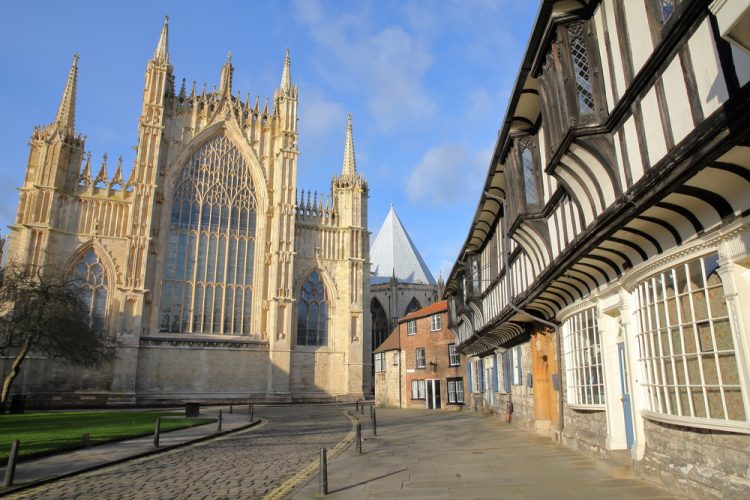 LAB CITY: York, where UK lab Nestlé's PTC is located
Nestlé's confectionery research and development (R&D) will be spearheaded from a laboratory in York, the company announced last week.
The announcement means a relocation from Broc, Switzerland for the development side of the company's confectionery.
A spokesman for the Nestlé, which sold its American confectionery business last week, said that the move was a reflection of its intention to streamline its confectionery R&D activities to "improve speed and agility of innovation on a global scale".
"From May 1, 2018, the Nestlé Product Technology Centre for Confectionery in York, UK (PTC York), will lead all confectionery-related R&D activities, leveraging the recognised expertise of its scientists, engineers and product developers.
"The Chocolate Centre of Excellence in Broc, Switzerland, will be transformed into a technical unit within the Broc factory to support the chocolate businesses in Zone EMENA (Europe, Middle East and North Africa) working closely with factories in EMENA.
"This project reflects the increased importance and focus we are giving to the tablet and premium chocolate market that is gaining popularity across the globe."
Nestlé's PTC York was opened in 1991. According to the company's website, it currently employs "150-200 people including engineers, technologists, confectioners, technicians and nutritionists made up of over 30 nationalities".
It houses the 'Pilot Plant', described as a miniature factory which simulates manufacturing processes on a smaller scale where Nestlé can look at the development of new equipment and technologies and of new or reformulated products, as well as training and education of global confectionery staff.
Last week, Nestlé sold its U.S. confectionery business to the Italian sweet and chocolate giant Ferrero. It elected to make the sale, its CEO Mark Schneider said, to "invest and innovate across a range of categories where we see strong future growth and hold leadership positions, such as pet care, bottled water, coffee, frozen meals and infant nutrition".
Related topics
Related organisations
Related regions