Big data could soon improve decision making for farmers and fishermen
A project co-funded by the EU's Horizon 2020 programme is looking at how massive flows of information collected from the soil, the air and satellites can boost agriculture and aquiculture.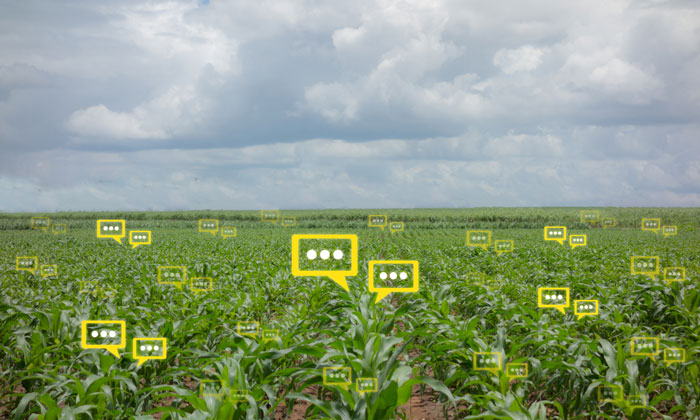 MORE IS BETTER: Big data here means taking information from various distinct sources to to enhance the capabilities of farmers to make sustainable decisions
If a little knowledge goes a long way then one can only wonder how far massive floods of data coming from the ground, the sky and space could take you.
The Data-Driven Bioeconomy project (DataBio) looks to examine the applications of big data in farming, forestry and aquaculture, and how having more information at their fingertips might empower people working in these sectors.
It is part of an international consortium VTT Technical Research Centre of Finland is developing to produce new solutions for the responsible and sustainable use of resources.
The 26 agriculture, forestry and fishery DataBio pilots of the project are developing common software tools for analysing and refining information flows.
The pilot results and new solutions are also expected to create new business opportunities and increase the use of big data technologies in the primary production for the bioeconomy industry.
In the precision agriculture pilots, measurement on fields is mainly collected from local weather stations and sensors placed in the soil to ensure the optimal growth and development of the crop.
Even remote control of the sowing, fertilising and other operations of agricultural machinery is possible based on measurement data.
In addition to sensor data, satellite images and other data sources are widely used, including surveying and map data.
The aim of DataBio's fishery pilots is not to increase the level of fish catch, but to reduce fishing costs.
They focus on the tropical tuna fisheries outside Spain and the small pelagic fisheries in the North Atlantic Ocean. The pilots are developing technologies to improve the energy efficiency and preventive maintenance of fishing vessels.
The DataBio consortium includes 48 partners from 17 countries. The total budget of the three-year project is EUR 16.2 million. In addition to Finland, the other countries taking part in the project are Belgium, Czech Republic, Germany, Spain, Norway, Poland, Italy, Greece, Israel, the Netherlands, Denmark, Switzerland, the United Kingdom, Estonia, France and Romania. Intrasoft is responsible for the administrative coordination of the project. The project will end in 2019.