British caterers are selling unsustainable fish, investigation finds
So-called 'red-rated' species are on the menu at restaurants and canteens across the UK, prompting a sustainable seafood campaign group to urge companies to rethink their buying policies.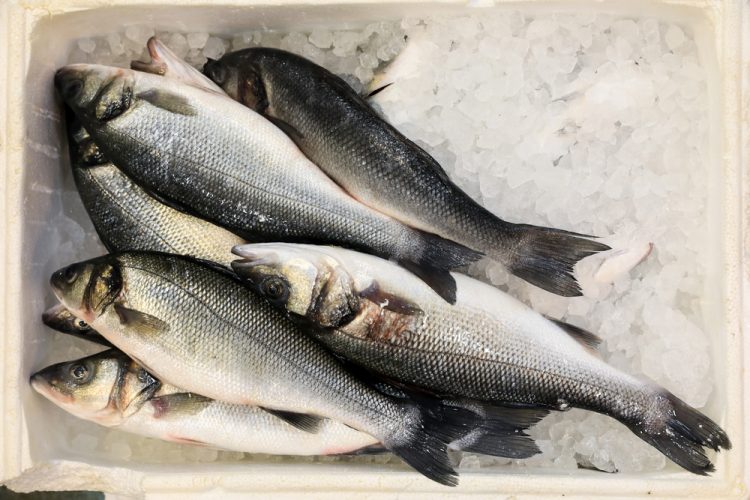 RED-RATED: Seabass is on the the Marine Conservation Society's 'fish to avoid' list
Sustainable Fish Cities is calling for all contract catering companies to commit to and publish a robust sustainable fish buying policy after our investigation found wide variations in how well contract catering companies are checking, sourcing, and communicating sustainable fish, with red-rated species being sold by some caterers.
Fish with a red rating are considered by the Marine Conservation Society to be either endangered, or caught or farmed using very destructive methods.
Roughly one in six meals eaten out of home in the UK, over 3.5 million per day, are served by contract caterers in hospitals, schools and colleges, workplaces, sports stadiums, prisons and visitor attractions.
Ruth Westcott, Campaign Coordinator for Sustainable Fish Cities said: "It is completely unacceptable that caterers in the UK have been found to be serving unsustainable fish, or haven't come clean on the sources of the fish they buy. Twelve million people have tuned in to Blue Planet 2 to witness the beautiful abundance of life in our oceans and would be very concerned about being served red-rated fish in their workplace".
Five companies were found to have sound sustainable fish policies in place; ready-meal supplier Apetito, Westbury Street Holdings, Mitie, Delaware North and Elior. All provided evidence that they have conducted full audits of their fish purchases, removed fish considered 'fish to avoid' by the Marine Conservation Society and taken steps to minimise the number of fish considered only okay to eat occasionally and to serve more fish with a sustainability certification or considered 'fish to eat'.
As part of this investigation, caterer Aramark became signatories of the Sustainable Fish Cities pledge, making public their commitment to put in place a verifiably sustainable fish policy and celebrate it with customers across over 300 sites in the UK. As part of this they will roll out MSC certification across their UK outlets, including hospitals, education sites, workplaces and catering for defence services.
Ruth Westcott said "Some caterers are doing very well indeed – congratulations to the companies that came in the top five in the league table and particularly to Aramark for taking the Sustainable Fish Cities pledge. Well done also to all the companies that supplied information for our investigation. Being open about what fish is being bought is essential to assuring customers that they are behaving responsibly regarding our oceans.
Mike Hanson, Head of Sustainable Business at BaxterStorey, said: "We are passionate about promoting sustainable practices across all areas of our business, and are delighted to have been recognised as one of the top performing organisations within our sector. We take training extremely seriously and as part of our unique Chef Academy programme, colleagues are educated on the importance of sustainability – something that helped us achieve such a high ranking on the league table."