Scheme to boost seafood safety in Europe gets under way
After a kick-off event in Lisbon, SEAFOODTOMORROW, a project formed of a partnership between 35 Europe-wide organisations, has begun.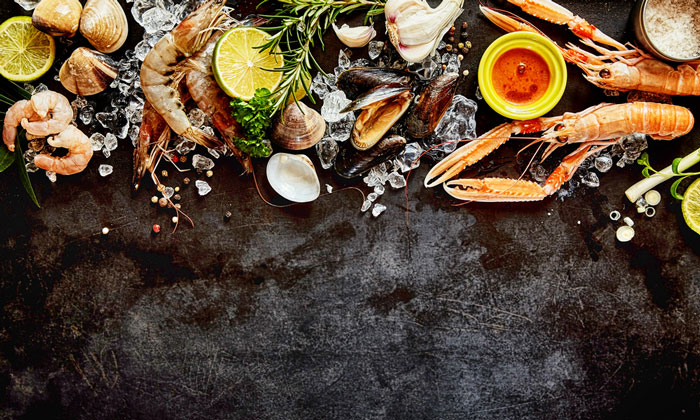 THE SCALE OF THE PROBLEM: By 2050 population growth will double the demand for food worldwide
A three-year project geared at developing sustainable solutions to improve seafood safety and dietary properties has been launched.
SEAFOODTOMORROW, a €7m European Union Horizon 2020-funded project, brings together 35 partners from across Europe. It aims to connect them with up-to-date technology and market-orientated expertise to meet challenges likely to develop over the next 30 years.
It was launched at the Instituto Portugues do Mar e da Atmosfera (IPMA) in Lisbon at the end of November, with all partners meeting for the kick-off event.
Project Co-ordinator, António Marques, said: "The SEAFOODTOMORROW kick-off meeting gathered the key players from all partner institutions for the first time.
"The intense discussions and unanimous decisions made at the meeting are clear evidence of the proactivity of the consortium. All partners are driven towards a common ambitious goal: ensuring the success of validated, eco-innovative, sustainable solutions that improve safety and dietary properties of seafood, to be developed in the project.
"Now it is time to move forward and keep this collaborative and proactive spirit alive."
It is projected that by 2050, population and economic growth will result in a doubling of demand for food globally.
One of the main challenges this century is ensuring food production and consumption is socially, economically and environmentally sustainable.
With a strong focus on innovation, SEAFOODTOMORROW works directly with recognised industry experts and innovation institutions with proven track records.
The project has put knowledge management structures in place that ensure the project's innovative solutions will be transferred to relevant end users in the seafood production and processing sectors.
Addressing the challenge to meet the growing market need for safe and sustainable seafood, the project aims to generate new knowledge to develop commercial solutions for improving the socio-economic and environmental sustainability of the European seafood production and processing industry.
The European Union Horizon 2020 fund is described by the European Commission as "the financial instrument implementing the Innovation Union, a Europe 2020 flagship initiative aimed at securing Europe's global competitiveness".