Failed product launches cost UK grocery sector £30.4 million
Analysis has shown the damage caused by failed product launches to the food retail sector, with poor web performance driving a large portion of the loss.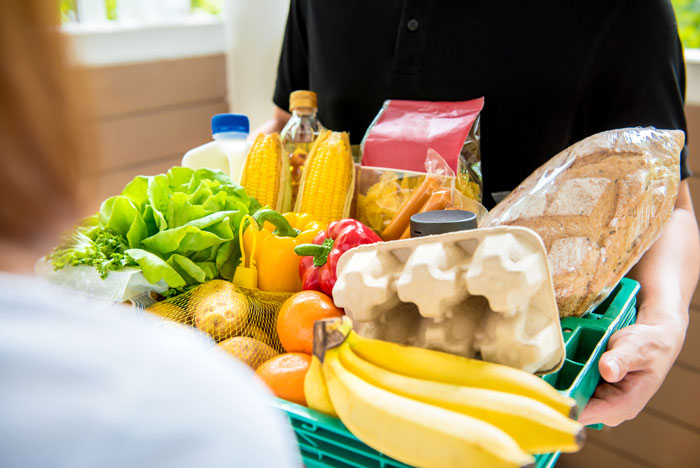 YOUR ORDER IS READY: Online makes up 7.6 per cent of all UK grocery sales – meaning £2,188,944 of this £30.4m is being spent on unsuccessful online new product launches
Analytics platform E Fundamentals put together the research revealing a minimum of £30.4 million is wasted by Britain's grocery retail sector on failed product launches.
More than £2.1 million of this was wasted through online platforms alone, in large part down to easily-avoidable product listing fundamentals being overlooked.
An important contributing factor in failed product launches is, according to E Fundamentals, their online listings with the major grocers. The analysis of launches so far this year shows inaccurate information and listings of new products online mean retailers are failing to reach shoppers when browsing, severely limiting the potential for new products to reach online browsers. It was found that 63 per cent of the products analysed had errors in their listings with the major online grocery retailers. This included missing product ingredients and shortened product names, making them much harder for shoppers to find.
In addition, 71 per cent of the new products launched fell outside of the top 100 search results on key product search terms, or, did not feature in the search results at all. Two of the 59 products analysed weren't listed on online retailers at all. This means that, due to this lack of visibility in retailer search functions, online shoppers could be unable to easily find three quarters of newly launched products through retailer websites – dramatically limiting their sales potential.
John Maltman, founder of E Fundamentals, said: "When new grocery products launch, awareness of their availability is everything. For there to not only be errors in the listings of almost every new product we investigated, and for them to be not turning up in grocery retailers' search terms when shoppers browse is completely undermining their potential to sell. Simply put, online shoppers just can't find them to purchase.
"Online grocery retail may still be relatively new to shoppers, but it is tremendously influential and growing. For a small but growing number of people, online is swiftly becoming the only way they get their weekly shop. If brands fail to get the fundamentals of their online listings right with retailers, the millions they invest in new product development and launch is simply money down the drain."
E Fundamental's research was based on 3,378 new products launched between January 2013 and June 2015. On average, 112.5 products are launched every month, 1351.2 per year, with failure rate of 76 per cent (Nielsen Breakthrough Innovation report 2014) and setting a minimum average budget of new product launch promotion and marketing in store and online at a minimum of £30,000.