Hemp seeds to be legalised as a food
An agreement has been reached to allow hemp seeds to be legalised as a food, Food Safety Minister David Bennett has announced.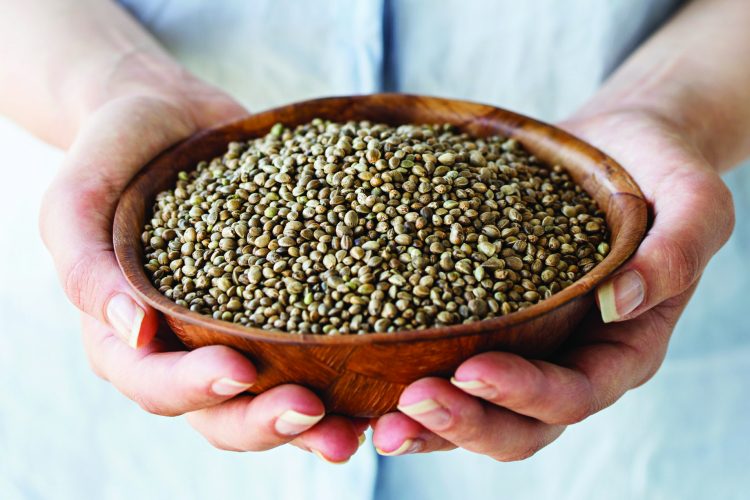 In March 2016 ministers responsible for food regulation (the Australia and New Zealand Ministerical Council for Food Regulation) asked FSANZ to prepare a proposal on how, if it was considered appropriate, low-THC hemp could legally be designated as a food. FSANZ was asked to consider the findings of the completed research projects noted above and policy advice on the marketing and advertising of low-THC hemp seed foods.
FSANZ approved Proposal P1042 and this was considered by the Forum in April 2017, together with the results of the study on the effects on roadside drug testing. Ministers agreed not to ask FSANZ to review it's decision. The Code will be amended to permit the sale of low THC hemp seed foods, with the changes to take effect six months after gazettal, giving jurisdictions time to amend respective legislation which is required to support the legal sale of low THC hemp seed foods in Australia and New Zealand.
Hemp or industrial hemp is a cannabis plant species (Cannabis sativa). Historically, hemp has been used as a source of fibre and oil. Hemp seeds and oil are used in other countries, including in Europe, Canada and the United States of America, in a range of foods. Hemp seeds contain protein, vitamins, minerals and polyunsaturated fatty acids, particularly omega-3 fatty acids.
Cannabis extracts have also been used in medicine for a variety of ailments. However hemp does not have therapeutic effects because it has low levels of cannabidiol, the active component of cannabis extracts used for medicinal purposes.
Hemp is different to other varieties of C. sativa which are commonly referred to as marijuana as it contains no, or very low levels of THC (delta 9-tetrahydrocannabinol), the cannabinoid associated with the psychoactive properties of marijuana.
Hemp is cultivated worldwide, including in Australia and New Zealand (under strict licensing arrangements) and is currently used in Australia and New Zealand as a source of fibre for clothing and building products.