Researcher awarded $3 million grant for agricultural innovation
Kiho Lee, a researcher from the University of Missouri, has been granted $3 million to explore refining gene-editing processes to inform biomedical and agricultural innovation.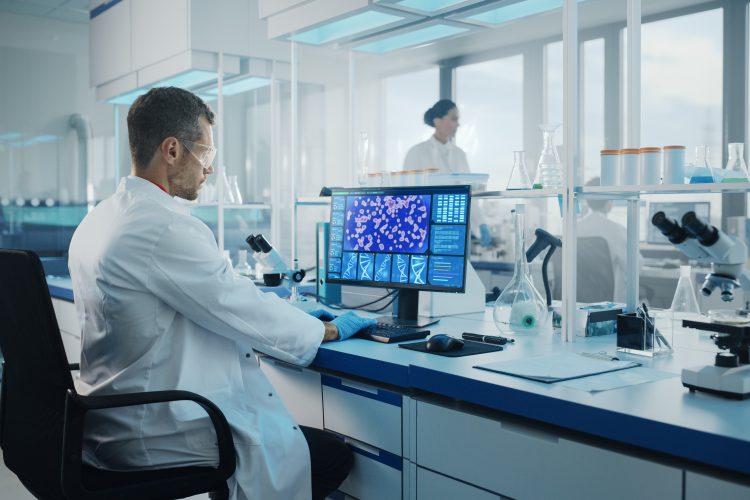 A new study into refining gene-editing processes will be funded with a $3 million grant from the National Institutes of Health (NIH).
Receiving the funding, Kiho Lee, a University of Missouri researcher and associate professor in the College of Agriculture, Food and Natural Resources, will be using gene editing to investigate the building blocks of disease.
According to the university, Lee's "ultimate goal" is to discover clinically significant explanations for human diseases like Alzheimer's, cancer and infertility, while working on solutions to global food insecurity.
The grant will reportedly be used to encourage scientific innovation in both the biomedical realm (focusing on human disease) as well as in agriculture, where Lee is hopeful this research will improve pig welfare as well as increase food production for farmers.
Along with his team, Lee will evaluate the efficacy and safety of genome editing technology known as the CRISPR/Cas system to improve the gene-testing process and design approaches that help researchers make the most of a targeted genome editing event.
The three aims of the study include:
Developing a method for the global detection of unintended outcomes from gene editing in genetically engineered pigs.
Designing a method for ensuring the integrity of the genome when gene editing.
Establishing a strategy for rapidly phenotyping genetically engineered pigs in utero and modifying the genome of wild-type adult pigs to ensure favourable traits for agriculture and biomedicine.
"Ultimately, the goal is to generate founder pigs that have fewer unintended modifications, which we call 'off-targeting events,'" explained Lee.
"This way, the founder animals, those with modified genomes, would present the phenotype or trait that we intend to generate, making the whole process more effective."
According to the university, the study will help scientists to refine the mechanism of gene editing to streamline what traits the animals will exhibit.
"Obviously, this research has both biomedical and agricultural implications. As such, one of the phenotypes we are interested in is growth because we want our pigs to grow bigger in a shorter period of time, which would help maintain food sustainability worldwide," continued Lee.
"Making these models helps patients who are suffering from these diseases. And, although my passion is directed more toward biomedical research, when I sit down and think about it, the agricultural component has a deep impact. For example, population growth and the amount of food we need to secure in the face of climate change means we need these technologies to ensure we can respond to uncertainties and still feed everybody. Hopefully, my work will have an impact on both," concluded Lee.