Jeremy Clarkson warns Hawkstone cider may "explode"
TV personality Jeremy Clarkson has flagged a safety concern with Hawkstone cider, warning consumers that some bottles of the cider might "explode".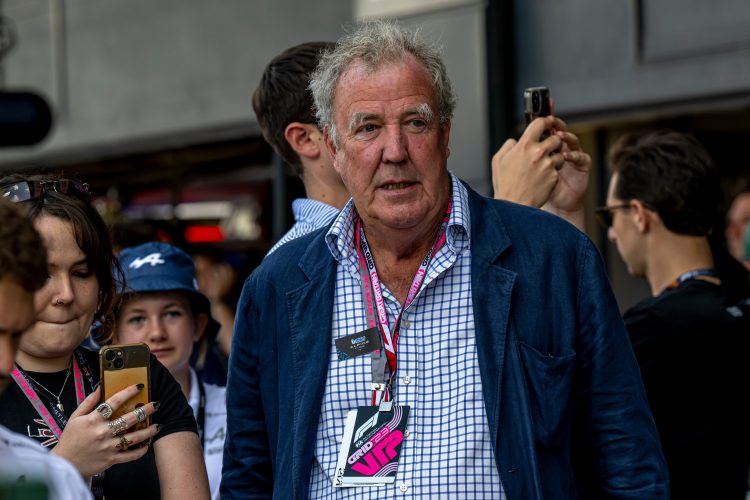 TV personality Jeremy Clarkson has warned consumers that some of the Hawkstone cider bottles may "explode" due to a portion of the cider in the batch being "over-carbonated".
Back in 2021, Clarkson launched Hawkstone alongside Cotswold Brew Co. It is a company that prides itself on offering a range of premium larger and cider.
However on 21 July, Clarkson took to Twitter to announce "there's a very slim chance some of our Hawkstone Cider bottles might, there's no easy way of saying this, explode."
Making consumers aware of the exact bottles in question, Clarkson highlighted that, if the cap has the code L3160, consumers should "open it underwater, pour it away and get in touch" with Hawkstone for a refund.
As stated on the Hawkstone website, some of the cider in the batch L3160 has started refermenting, something which means that some bottles are prone to leakages and/or breakages. Hawkstone has also explained that "some of cider in this batch can become over-carbonated (too fizzy) because of the active champagne yeast which can either cause leaking or breakage".
Consumers have been advised to handle this batch with "the utmost care" as the cider comes in glass bottles and is pressurised. The company has also advised consumers: "If your latest order has this batch ID and you haven't drunk it yet it, please dispose of it as soon as possible safely".
Disposal advice states consumers that possess any bottles from the affected batch should "immediately begin a safe disposal wearing protective gear i.e. glasses and gloves". Hawkstone went on to advise consumers to open the bottles underwater. Alternate advice for those that are unable to dispose of the cider themselves can be found here.
The company claims the cider is "not dangerous to consume" although "it might be a bit tangy".