US reported food insecurity rate hits 17 percent
According to data from the June Consumer Food Insights Report, food insecurity in the US has hit 17 percent, matching the rate in March 2022.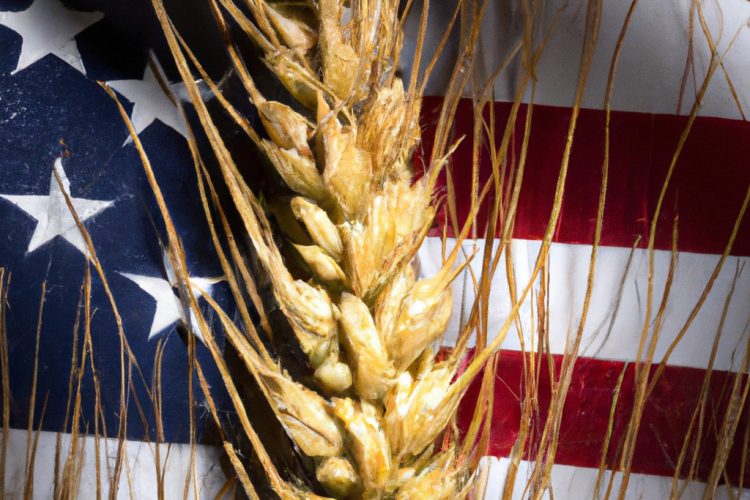 Close up photo of us flag wheat
The reported rate of food insecurity in the US has reached 17 percent for the second time in 18 months, according to the June Consumer Food Insights Report.
Carrying out the research, Perdue University found that the last time the rate was at this level was in March 2022.
The survey-based report by Purdue University's Center for Food Demand Analysis and Sustainability assesses food spending, consumer satisfaction and values, support of agricultural and food policies, and trust in information sources.
The survey took take from of 1,200 consumers across the US. Commenting Jayson Lusk, the Head and Distinguished Professor of Agricultural Economics at Purdue, said: "Overall, there continues to be a similar narrative of extended upward pressure on food prices as we try to discern whether this stress has led to a tipping point where consumers are struggling to buy the foods that they want."
"The 17 percent food insecurity rate is up from 14 percent just two months ago, which is not necessarily far outside of the normal variation we have measured. However, this increase could be concerning given the sum of external pressures being exerted on more vulnerable consumers," continued Lusk.
He also highlighted that pandemic-related boosts to the Supplemental Nutrition Assistance Program (SNAP) ended in March and alleged that the insecurity rise "could be a lag from households adjusting to this policy change".
Additional report insight revealed that, in the event of a recession, consumers said that they would cut back most on steak, pork and dining out.
"Discretionary spending on eating out will go first if consumers have to face a recession. Then people will cut back on more expensive items that they can easily substitute in their diets. Steak and bacon, for example," Lusk said. "It is interesting to see that the items with a large share of 'does not apply' are also largely items that will be cut back the most as many people are already choosing to forgo them."
Results of the study also revealed that reported food spending has risen by 2.1 percent from last June, less than the 6.7 percent current government estimate of food inflation.
The report also claims that households making "less than $50,000 annually are buying groceries online at a higher rate than other households".
Related topics
Related organisations
Related regions