Dolmio launches new global brand platform
Dolmio has launched a global brand platform designed by The&Partnership and Blinkink, including a reworked brand identity and tagline.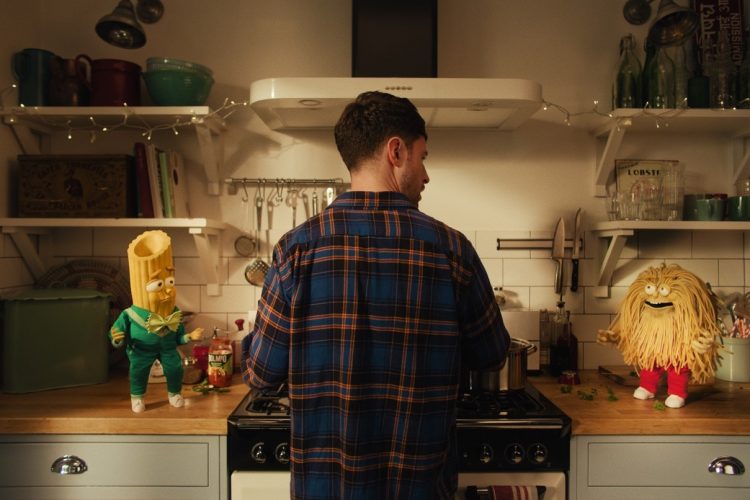 Dolmio has launched a new global brand campaign developed with The&Partnership and Blinkink titled "Dolmioooo-Yeahhhh!".
The campaign is the first piece of broadcast work delivered by delivered by The&Partnership for Dolmio since its appointment as global creative agency of record for Mars Food & Nutrition in 2021. Dolmio has said that this marks "an important new chapter" in the life of the brand.
The global brand platform reportedly has a "fully reworked brand identity, complete with an updated logo and pack design".
The new brand strategy and creative was developed by The&Partnership, working with BAFTA nominated directors Jonny and Will at Blinkink to bring the idea to life across TV, online video, and social. Dolmio has said that it will "be further amplified through PR and influencer activity" orchestrated by Ketchum.
"Our new Dolmioooo-Yeahhhh! brand platform really captures the essence of our broader Dolmio brand refresh: joyful, distinctive and full of big-hearted oomph," said Chantal Barcelona, Global Brand & Content Senior Manager for Mars.
"We've heard from consumers time and again that Dolmio is a trusted and loved brand in their households, so our goal was to harness these positive emotions and use them to build renewed brand relevance and preference.
"We're excited about the new work created with The&Partnership and can't wait to see its response now we've gone live".
Following research carried out by Dolmio that reportedly revealed that "many home cooks have their own, happily inauthentic take on classic pasta dishes", the campaign was designed to help consumers when cooking and to "personify the little voices in your head".
"The campaign brings this insight to life with the help of two new brand characters, who appear at a critical moment in the cooking process to personify the little voices in your head: the one that worries you should be doing things the proper 'Italian' way, and the one that encourages you to do what feels good for you and your loved ones," said Dolmio.
"Everyone has seen the Italian guy losing his mind on Tiktok about how Brits cook Italian food. Well, "Dolmio-Yeah" is the new platform encouraging us Brits to do it even more. Sorry Italian TikTok guy. The question was, how do you turn this insight into a long-term creative platform? Meet our little pasta mates, Yeah and Nahh," said Nick Moss and Dan Northcote-Smith, Creative Directors at The&Partnership.
The campaign went live in the UK on 22 June 2023, with Dolmio stating other markets will follow in due course.