Mediterranean diet may decrease risk of dementia, study claims
Researchers have claimed that eating a traditional Mediterranean diet may help to reduce the risk of dementia by almost a quarter.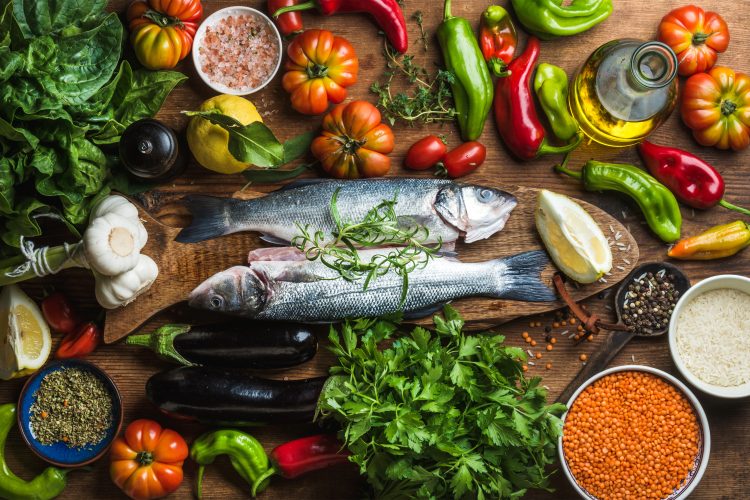 A traditional Mediterranean diet is one that is rich in foods such as sea food, fruit and nuts, however, researchers have now found that it may help reduce the risk of dementia by almost a quarter.
Newcastle University based researchers found that individuals that ate a Mediterranean-like diet had up to 23 percent lower risk for dementia than those who did not.
Published in BMC Medicine, the researchers say this is one of the biggest studies of its kind, comparing it to previous research which was "limited to small sample sized and low numbers of dementia cases".
To carry out the investigation, the study authors analysed data from 60,298 individuals from the UK Biobank who had completed a dietary assessment. The study authors then scored individuals based on how closely their diet matched the key features of a Mediterranean one. Participants were then followed for almost a decade, during which time there were a reported 882 cases of dementia.
To decipher each individual's genetic risk for dementia, the researchers calculated their polygenic risk (a measure of all the different genes that are related to the risk of dementia).
Commenting on the prevalence of dementia in today's world, Oliver Shannon, Lecturer in Human Nutrition and Ageing at Newcastle University, said: "Dementia impacts the lives of millions of individuals throughout the world, and there are currently limited options for treating this condition.
"Finding ways to reduce our risk of developing dementia is, therefore, a major priority for researchers and clinicians.
Episode Twenty: What's more sustainable – a meat-based diet or a vegan one?
"Our study suggests that eating a more Mediterranean-like diet could be one strategy to help individuals lower their risk of dementia," highlighted Shannon.
Overall, the authors found there was no significant interaction between the polygenic risk for dementia and the associations between Mediterranean diet adherence. They claim "this may indicate that even for those with a higher genetic risk, having a better diet could reduce the likelihood of developing the condition".
However, these findings were not consistent across all the analyses and the authors have said that further research is needed to assess the interaction between diet and genetics on dementia risk.
"The good news from this study is that, even for those with higher genetic risk, having a better diet reduced the likelihood of developing dementia," said John Mathers, Professor of Human Nutrition at Newcastle University.
"Although more research is needed in this area, this strengthens the public health message that we can all help to reduce our risk of dementia by eating a more Mediterranean-like diet," concluded Mathers.
To read the full study, click here.