Truss says 'mini-budget' will fight food inflation
In her first series of radio interviews following the introduction of the 'mini-budget', UK Prime Minister Liz Truss is adamant that "people that produce food" can benefit.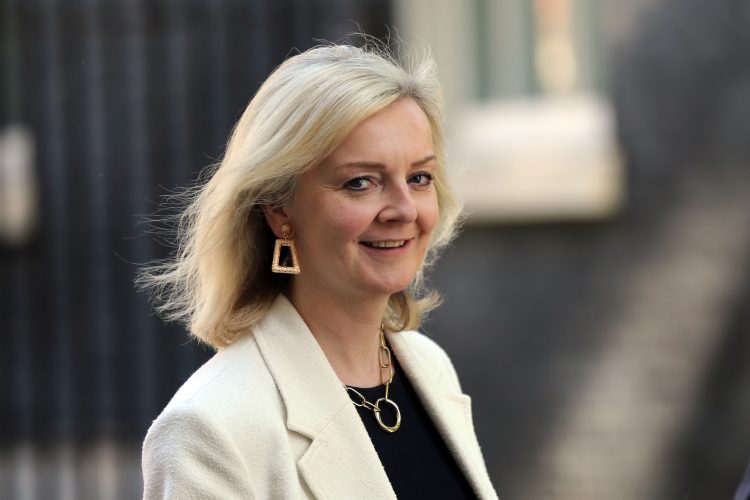 In the UK Prime Minister's (PM) first radio interview since the announcement of the 'mini-budget', Liz Truss said she was confident that her plan would take the pressure off consumers by bringing food prices down.
In a BBC Radio Stoke interview on 29 September 2022, UK PM Liz Truss claimed: "Farmers, people that produce food, have energy going into their production so [energy package] will help reduce prices overall".
The UK Prime Minister claimed that the energy package will help to reduce overall inflation, thus reducing the ever-climbing prices of food too.
Truss told BBC Radio Stoke this morning that the tax policy is about "how we grow the size of the pie so that everyone can benefit".
On 23 September 2022, the Chancellor, Kwasi Kwarteng, announced a new Growth Plan that has the largest amount of tax cuts in generations. The hope is that this plan will tackle high energy costs and inflation, as well as delivering higher productivity and wages.
The 'mini-budget' (part of the Government's Growth Plan) has caused controversy in the UK due to its £45 billion tax cuts. These include reversing the National Insurance rise, abolishing the 45p top rate and stopping an increase to cooperation tax.
In another interview from same morning, Truss told BBC Radio Tees that as the PM she must be "prepared to take tough decisions".
Following publish backlash of the government's 'mini-budget', defined by Truss as "decisive action", the PM defended the tax cuts, stating: "If we have higher taxes going into difficult economic times, that is likely to lead to a recession".
New Food has recently reported on UK food inflation hitting the highest rates since 2008 but Truss told BBC Radio Nottingham in her interview rally "it's not fair to have a recession".
Truss also described the international market as currently experiencing "difficult and stormy times", something the Conservative PM hopes will be stabilised with the energy support provided in the support package to lower energy bills that is expected on 1 October.
"The biggest part of the package that we announced is the support on energy bills, making sure that people across this country are not facing energy bills of more than £2,500 and the businesses can get through this winter," explained Truss.