Pilgrim's UK considers closing two factories, putting over 600 jobs at risk
The UK pork provider is considering closing its Bury St Edmunds and Coalville sites following an operating loss of £16 million in 2021.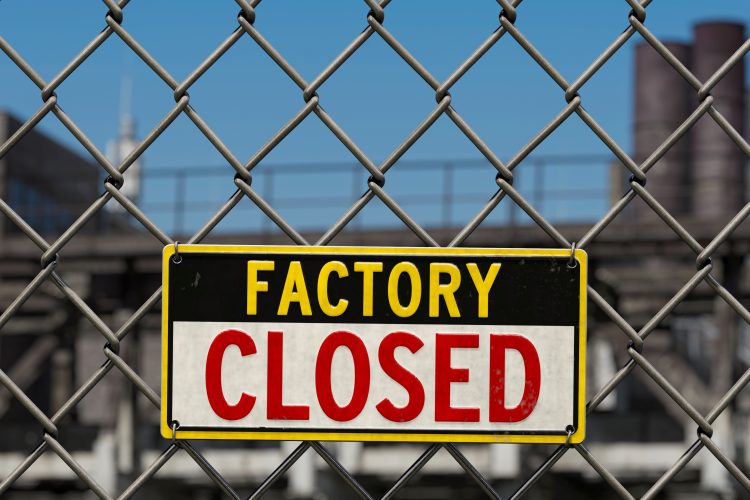 Pilgrim's UK, a national pork provider, has announced it may be closing two of its factories. This will place more than 600 employees at risk of redundancy.
Following an operating loss of £16 million for the year to 26 December 2021, the pork provider has also been forced to consider shifting production at its Ashton plant to only four days a week. These adjustments could put a further 35 jobs at risk.
In a statement, Rachel Baldwin, Vice President of HR at Pilgrim's UK, said: "The decision to propose the closure of our Coalville and Bury St Edmunds sites and put a number of roles at risk at Ashton has not been taken lightly, but is unfortunately essential to help our business recover and secure a sustainable future for all of our team members across the UK."
Existing production at Bury St Edmunds and Coalville would have to transfer to alternative Pilgrim's UK sites. The suggested transfer locations include Linton, Andover, King's Lynn and Corsham.
The business is considering serious measures to allow for its economic recovery from the decline in pork demand, falling pig prices, production cost increase, export restrictions and labour shortages.
"Market conditions in 2021 and the first half of 2022 were the most severe the sector has known, and conditions remain challenging. In the face of these challenges, our commitment to backing British farmers and delivering the highest quality and most innovative food to our customers has been unwavering," noted Ivan Siqueira, President at Pilgrim's UK, in a statement published on Tuesday 6 September.
The pork giant employed Siqueira in January 2022, who has implemented an evolved business structure. This includes centring operations around three business units: Agriculture, Fresh, and Added Value, to ensure ongoing service meets customer expectations and drives operational excellence while continuing to provide high-quality food to the UK market.
A business recovery plan continues to be established within the company and Pilgrim's UK has also leveraged the scale of its US parent company's (Pilgrim's Pride) operations through the creation of the Pilgrim's Shared Services Business. This will aim to provide cross-functional support to Pilgrim's UK, Pilgrim's Food Masters, and Moy Park.
"To enable us to deliver, we have evolved, diversified and invested in becoming the best and most sustainable food business in the UK and will continue to identify ways to operate even more efficiently and effectively," Siqueira continued.
The measures put in place by the business have been said to be already delivering results, with revenue expected to grow in Q3 2022. However, with ongoing issues within the sector, including rising feed and energy costs, which have been worsened by the war in Ukraine, Pilgrim's UK must continue to identify ways to adapt.
Although proposed job cuts threaten existing employees, the business will induce a collective consultation with all vulnerable employees after the election of employee representatives. This will allow employees to transfer or apply to alternative sites owned by the company.