Can Twitch tweak your diet?
Research shows that some Twitch users are vulnerable to negative influences as a result of nutrient-poor food endorsements.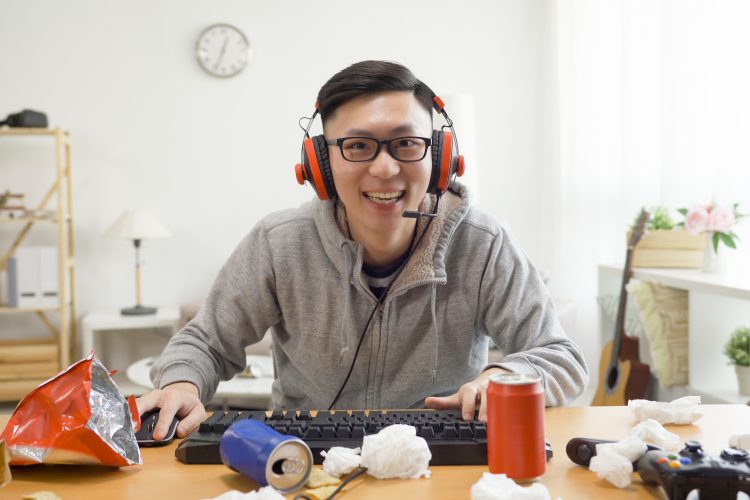 Research has shown that food advertisements on Twitch can lead to the cravings for and purchasing of nutrient-poor foods, such as confectionary and energy drinks.
Researchers at Penn State and Dartmouth College found that advertisements on the social media platform can have an impact on adolescents and young adults in particular.
Twitch is a streaming platform that allows viewers to have conversations while sharing a common video feed. It's a rapidly growing site, with more than six billion hours of content viewed on the platform during the first three months of 2021.
"Endorsement deals on Twitch can be worth many millions of dollars, and younger people — who are always attractive to advertisers — are moving their eyeballs away from television into these more interactive forms of entertainment, often to Twitch specifically," the study's co-author, Travis Masterson, explained. 
The research team recognised that as the popularity of Twitch has increased, advertising for junk foods like confectionery and energy drinks have also become more common on the platform.
The research team recruited 568 Twitch users through the website Reddit, who were predominantly male and either non-Hispanic White or Asian. Three existing tools for measuring food cravings were used to understand whether researchers could predict the users that were more susceptible to food advertising.
The team posed questions from an instrument known as the External Food Cue Responsiveness inventory. Highly susceptible viewers endorsed the following statements: "I want food or drinks that I see others eating", "I want to eat when people talk about food" and "I notice restaurant signs/logos". 
Fifteen percent of study participants reported experiencing cravings for products they saw advertised on Twitch, and 8% reported buying the advertised products.
"This is a single study, and these results cannot be generalised to everyone, but the study still has broad implications," said Masterson. "This research shows that some people are highly susceptible to advertising and that the External Food Cue Responsiveness inventory can help researchers identify those vulnerable people.
"Advertising is pervasive for a reason: it works, and companies understand how it works. People tend to understand that children are susceptible to advertising messages, but we often like to think that once we grow up and start making our own decisions, adults are immune to advertising's power. But advertising didn't grow to be a $100 billion-plus industry in the United States because it is ineffective. Advertising works on us, and on a subset of us, it is especially effective."
Related topics
Related organisations
Related people