Brits can't afford to eat healthy, claims new research
As budgets stretch, Brits are becoming more and more concerned that they will not be able to afford to buy healthier products and will instead turn to less nutritious alternatives.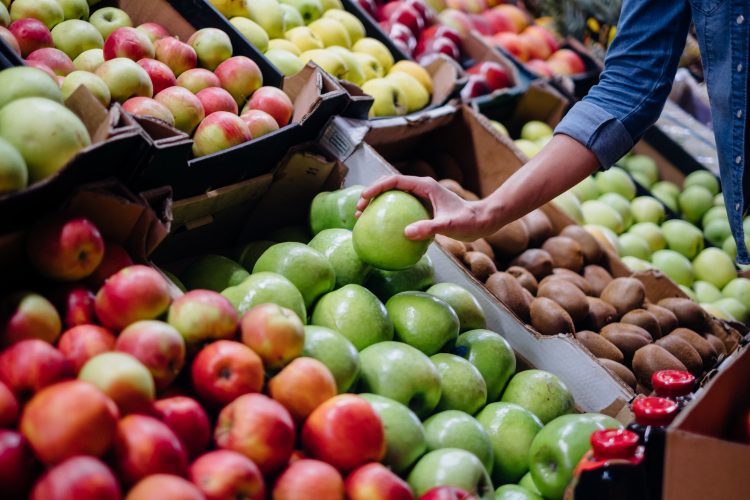 Almost of two thirds of Brits surveyed said they are buying less fruit and vegetables
Over 33.4 million Brits are cutting back on fresh fruit and vegetables and can no longer afford to eat as healthily because of the rising cost of living, new findings show.
The new survey of 2,000 UK adults carried out by Meatless Farm found four in five (84 percent) are concerned about the increasing cost of food and are having to significantly change their food shopping and eating habits with almost two thirds (62 percent) buying less fruit and vegetables, and lower quality food to get by. 
With 8 in 10 (80 percent) forced to make changes to how we shop and eat, the research reveals how the cost of living is shaping the nation's shopping baskets – exotic fruits such as grapes, melon, pineapple, and mango top the poll of what's most likely to get cut followed by avocados and berries.
Nearly half (44 percent) are worried about how they will afford to eat healthily with shoppers forced to lower their standards – two in five are making the swap to cheaper quality meat (40 percent), frozen (45 percent) and tinned (39 percent) food.
A third (32 percent) admit they will fill up on pasta and rice, followed by baked beans (26 percent) and potatoes (25 percent) instead of fresh fruit and vegetables.
Other changes include making better use of leftovers (32 percent), home cooking (30 percent), shopping at cheaper supermarkets (31 percent) or choosing own label and reduced food (35 percent) and cutting out "treats" such as chocolate and crisps (35 percent).  More than a third (38 percent) will also be enjoying fewer takeaways and meals out to reduce spending.
"Cutting down on fruit and veg and replacing this with carbohydrates and cheaper quality meat is not a viable option for the future of our nation's health, and the findings in this study are concerning for both the nutrition of our nation and the environment," Morten Toft Bech, Founder of Meatless Farm.
"The cost-of-living crisis has presented a real red flag for the urgency for a food system that encourages a more balanced mix of affordable quality protein sources and plant-based food so that the nation's health is not set back."