Cargill and partners launch LATAM innovation hub in Brazil
The new innovation hub will give the chance for manufacturers to use the very latest technology to develop sustainable solutions for a world which will be more and more in need for them in the future.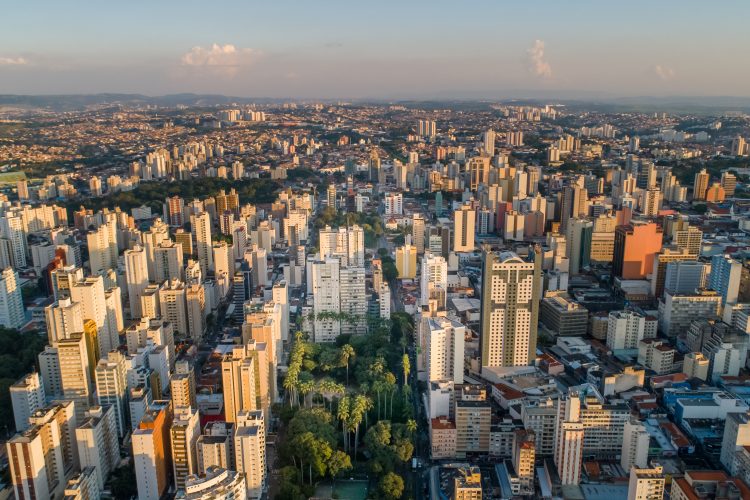 The city of Campinas has earned the moniker of "Brazil's Silicon Valley"
Three leading global manufacturing companies, Givaudan, Bühler, and Cargill, have formed a consortium in collaboration with the Food Tech Hub LATAM and the Food Technology Institute (ITAL), to build a food innovation centre in the city of Campinas, a city nicknamed Brazil's Silicon Valley on account of the technology firms based in the Sao Paulo state city.
The "Tropical Food Innovation Lab" will be located at ITAL in a fully refurbished, 1,300 square meter area. The parties involved hope the lab will become the go-to place in Latin America to connect and develop sustainable, future food and beverage products. Start-ups, companies, investors, universities and research institutions will have direct access to high-end technologies for rapid prototyping and plugging into the global food tech ecosystem that will foster fast paced innovation in the food and beverage sector.
The three companies have confirmed that the lab will be equipped with the most up to date generations of wet and dry extrusion systems for plant-based proteins, as well as beverages processing units. When complete, the facility will feature new application labs and a state-of-the-art demo kitchen, where consumers, food scientists, nutritionists, chefs, mixologists and marketers, among other professionals, will work together to create sustainable new products.
"ITAL, with its almost 60 years of history in Brazil, has become a market reference in carrying out research and development as well as providing technological and innovation support. Sharing our facilities will help to carry out joint RD&I activities with the aim of establishing tools for the creation of an innovation food ecosystem as well transferring technology for the food production sector to stimulate socioeconomic development," said Gisele Camargo, Director of Research Program and Deputy Director of ITAL.  
Eduard Fontcuberta, Regional Innovation Head at Givaudan added: "The Tropical Food Innovation Lab brings a diverse and complementary group of strategic partners working together investigating market shifts, cross-fertilising ideas and nourishing concepts to deliver superior sustainable solutions to food and beverage customers.
"At Givaudan, we continuously challenge ourselves to create delicious and nutritious food experiences. With an expanded portfolio of products across flavours, taste, sense, health and nutritional solutions and a deep knowledge of the food ecosystem, we are uniquely positioned to drive positive change within the food industry".
"Cargill is working to nourish the world. We're bringing together people, ideas, and resources to deliver products, technology and ways of operating that build successful businesses and communities, with our customers in the centre of this approach," said Carlos Prax, Regional R&D Leader at Cargill.
"The Tropical Food Innovation Lab represents a great example of this commitment in LATAM, where we will join our forces with distinguished partners in a very unique environment for co-creation and collaboration to accelerate sustainable innovations what matters to the regional agri-food value chain and beyond that, to support our customer strategy and demands."