Big names commemorate World Water Day
In honour of World Water Day, PepsiCo and Keurig Dr Pepper have both announced a number of new innovations, investments and partnerships to help become more sustainable in their water use.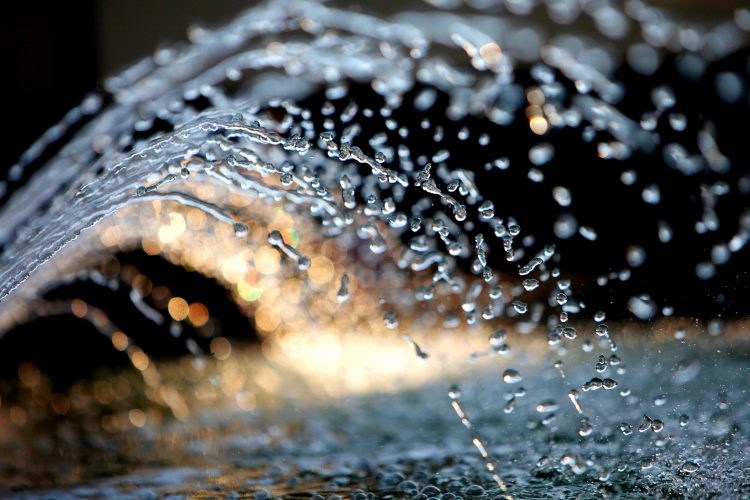 On World Water Day (March 22, 2022), several global food and beverage companies have declared new launches and partnerships to celebrate. 
PepsiCo 
PepsiCo, Inc. has announced a number of new innovations, investments and partnerships to progress towards its goal to be Net Water Positive by 2030, as part of its pep+ (PepsiCo Positive) transformation.
The initiative includes developing a new technology to recover more than 50 percent of the water used in its potato chip manufacturing. Moreover, the group has investing nearly $2 million to help fix the Colorado River Basin, which it hopes to extend safe water access to millions. In addition to this, the company has partnered with the non-profit, Trout Unlimited, to re-establish connectivity between two segments of the Colorado River that had been blocked by the Windy Gap Reservoir. 
The food and beverage giant has also signed a new partnership to scale a drip irrigation technology across 25,000 acres by 2025.
The Windy Gap Reservoir
The Windy Gap Reservoir, which flows in and out on the Colorado River, is hampering the river's 'health'. In fact, the water quality has been declining since the mid-1980s when the reservoir was first constructed. 
By constructing a mile-long channel to bypass the reservoir, the initiative led by Trout Unlimited, is expected to restore perennial flows throughout the river, create 18 acres of new wetlands, restore 50 acres of riverside habitat, and replenish approximately 380 million gallons of water per year.
Since we announced our goal to become Net Water Positive by 2030 last August, we've created more than a dozen new programs to advance our water-use efficiency, replenishment, and safe water access efforts. https://t.co/MnOjzyxIeO #WorldWaterDay pic.twitter.com/cmzVt3Kbl5

— PepsiCo (@PepsiCo) March 22, 2022
"PepsiCo has just nine years to reach our ambitious 2030 Net Water Positive goals, so there is no time to waste," said Jim Andrew, Chief Sustainability Officer at PepsiCo. "We're taking a look at our full value chain, from top to bottom, and asking, how can we leverage the innovation and creativity that exists within our company to ensure that the water resources PepsiCo uses are better off a decade from now than they are today?"
Less water in potato chips
Furthermore, PepsiCo's global R&D team has successfully proven a unique method for condensing and treating the steam evaporated from its fryers to recover more than 50 percent of the water used in potato chip (crisps) manufacturing lines. The energy recovered from the condensation can also be used for other manufacturing purposes, such as cooling part of the plant or converting it to electricity to reduce the plant's energy needs.
PepsiCo has fully implemented this technology at its facility in Kolkata, India, where the proof-of-concept showed the approach could save up to 60 million litres of water a year. Over the next seven years, the technology is expected to be adopted at nearly 30 potato chip manufacturing plants in high-water-risk areas.  
Drip irrigation technology
Around the world, countless farmers use flood or trench irrigation to bring water to their crops, which floods the field at regular intervals, losing up to 70 percent of the water used, PepsiCo stated.
A replacement for flood or trench irrigation, Israeli-headquartered N-Drip's high-efficiency irrigation system is powered by gravity and harnesses the water-saving benefits of high-pressure drip irrigation, but with low energy, operating and maintenance demands – making it more accessible to all types of farmers and nearly all types of crops. PepsiCo has piloted N-Drip's technology in India, Vietnam and the US, and saw improved crop yields, reduced fertiliser usage, and 50 less water consumed compared to flood irrigation. Together the companies aim to help farmers adopt the technology across 10,000 hectares (25,000 acres) by 2025.
Progress so far
Since the company's Net Water Positive announcement in August 2021, more than a dozen new programmes have been created to advance the company's water-use efficiency, replenishment and safe water access efforts.
In 2021, the PepsiCo Foundation expanded the reach of its safe water access programme by an additional eight million people. Since the effort began in 2006, the company has helped provide safe water access to approximately 68 million people, with a goal of reaching 100 million by 2030. To continue to advance this goal, the foundation is granting $1.5 million over three years to two new water stewardship programmes in Latin America and Nigeria. 
"For large portions of these regions, access to safely managed water and sanitation services is a major challenge," said C.D. Glin, Vice President of the PepsiCo Foundation and Global Head of Philanthropy. "We are focusing our efforts in areas that are absolutely vital to public health, economic development, and climate resiliency."
Keurig Dr Pepper
Another multinational food and drink company that has announced new goals on World Water Day is Keurig Dr Pepper (KDP). 
The group, which owns brands such as Krispy Kreme Doughnuts, Evian, 7UP, Dr Pepper and more, announced its aspiration to achieve net positive water impact by 2050. As it works towards this goal, the organisation has joined the Water Resilience Coalition (WRC).
"As a beverage company dependent on water at all levels of our value chain, we have a unique opportunity to develop and support leading solutions to local and global water challenges. We are excited to join the WRC and, through collective action, scale the work we have underway to build healthy communities resilient to climate change," said Bob Gamgort, Chairman and CEO of KPD.
KDP's latest aspiration for net positive water impact by 2050 builds on existing commitments, which include replenishing 100 percent of water used for its beverages in the company's highest water-risk operating communities by 2030, improving water use efficiency in its operations by 20 percent by 2025, and supporting regenerative agriculture and conservation on 250,000 acres of land by 2030.
To ensure long-term impact, KDP has stated that it collaborates with a range of partners to address shared water challenges locally, improving water quality and quantity where it has been compromised.