Innocent sees advert banned by Advertising Standards Authority
Popular smoothie manufacturer Innocent had been accused by 26 viewers of misleading viewers about the total environment impact of Innocent products, with the manufacturer claiming it intended to set out a "purpose-led message".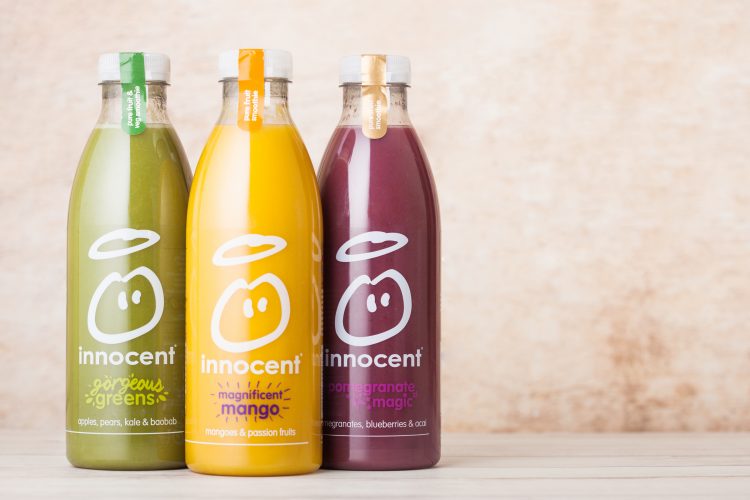 The Innocent advert in question has now been banned by authorities
Popular smoothie brand Innocent has seen one of its adverts banned by the UK's Advertising Standards Authority (ASA), after the regulator ruled that it "misled" customers over the company's environmental impact.
The offending advert shows animated animal characters encouraging viewers to "fix up the planet" by buying Innocent drinks.
"Reduce. Re-use. Recycle. Because there is no planet B. If we're looking after nature she'll be looking after me" the characters sang in the advert, with a voiceover at the end of the ad stating "Innocent. Little drinks with big dreams for a healthier planet."
However, the ASA ruled that the advert made misleading claims about he environmental impact of Innocent's drinks, despite the manufacturer claiming that the ad "set out a purpose-led message, which invited consumers to join in on its journey of working towards a healthier planet."
Despite acknowledging this qualification from Innocent, which is owned by Coca-Cola, the ASA said that it "considered that many consumers would interpret the overall presentation of the ad to mean that purchasing Innocent products was a choice which would have a positive environmental impact.
"The ad firstly presented a depiction of a damaged planet and brown food. It then switched to imagery of the planet being 'fixed up' whilst Innocent drinks are being consumed alongside images of Innocent products, depicting people and animals relaxing in a green environment. We considered that this implied there was a direct association between choosing Innocent drinks and taking positive action to help the environment."
"Because we considered that the ads would be understood to mean that Innocent was environmentally friendly and that purchasing their products had environmental benefits, we needed to see evidence that was the case," the regulator continued.
"Although we acknowledged that Innocent were undertaking various actions which were aimed at reducing the environmental impact of their products, that did not demonstrate that their products had a net positive environmental impact over their full lifecycles. We also noted that their drinks bottles included non-recycled plastic and that the extraction of raw materials and subsequent processing of those materials in order to produce the bottle would have a negative impact on the environment."
A total of 26 viewers, one of whom identified themselves as representing Plastics Rebellion complained to the authority about the advert.
The ASA has ruled that the advert must not appear again in its current form, and has told Innocent "to ensure that future ads, which made environmental claims made clear the basis of those claims. We also told Innocent to ensure that their ads did not mislead as to the total environmental benefit of their products and that environmental claims were based on the full lifecycle of the products, unless stated otherwise."
Related organisations
Related regions