Probiotics is positive for pets, proposes new report
Researchers have suggested that consumers are favouring animal feed probiotics for their pets – a market which is predicted to rise substantially.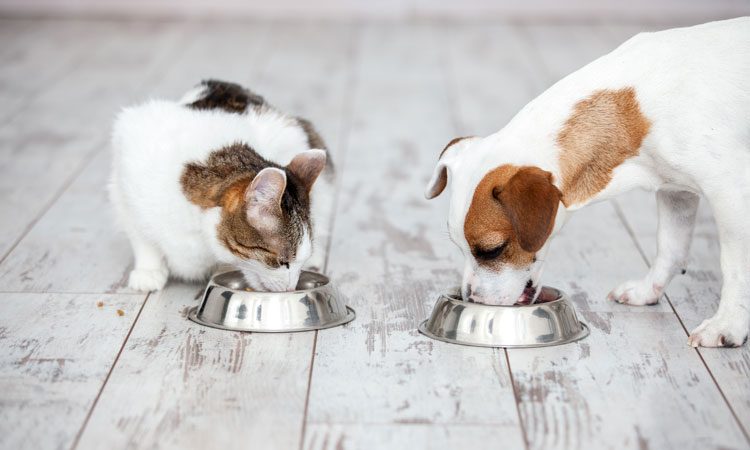 In the last 10 years, the use of probiotics in the feed of farm animals such as pigs, poultry, ruminants, aquaculture feeds, and pet feeds has increased significantly, according to Feed Additive. 
The total sales volume of this market was 1.19 million tons in 2018 and reached 1.26 million in 2019, research from Transparency Market Research states. It is estimated that this usage will increase in the coming years for reasons such as protecting animal health, supporting growth, increasing immunity and productivity, as well as increasing the quality of animal products. The researchers estimate that this will exceed two million tons by 2027.
Over the last decade, the number of homes with more than one dog has increased by five million, compared to a 4.8 million increase in the number of families with only one dog. Along with this, Future Market Insights says there is growing evidence supporting the use of animal feed probiotics for pets.
Probiotics are defined as live microorganisms that provide health benefits when consumed. Probiotics are found naturally in human food products like yogurt and other fermented foods, but when used in animal nutrition are generally produced in liquid and solid forms which are not naturally occurring. Probiotics are categorised as bacteria, yeast and fungi. 
According to Future Market Insights, daily feed probiotic supplement may also have a positive impact on chronic gastro-intestinal illnesses, mental attitude, obesity, liver disease, dental disease, and behaviour difficulties; in addition to enhanced skin and coat appearance, reduced intestinal gas, and improved breath, among other things.
"Consumers have become increasingly conscious about what they feed their pets and domestic animals in recent years. Customers appreciate a box that includes information on the product's features and benefits. The information on a box should be correct, exclusive, and displayed clearly because buyers spend relatively little time looking at it. This can also help the buyer make more informed decision," stated a Future Market Insights spokesperson.
Future Market Insights also states that one beneficial method of giving nutritional information on animal feed probiotics is to use images. Images can be used to indicate the ingredients as well as the elements that are not contained in them (eg, allergens).
Technological advances in the field of molecular biology and gene sequencing have enabled researchers and scientists to create new probiotic compositions that are more animal-friendly.
You may also like: