What a treat: confectionery sales expected to increase this Valentine's Day
In news that is sure to sweeten the day of confectionery industry-leaders, research suggests that February 2022 could be a bumper month in terms of chocolate and sweet sales thanks to a certain romantic festival.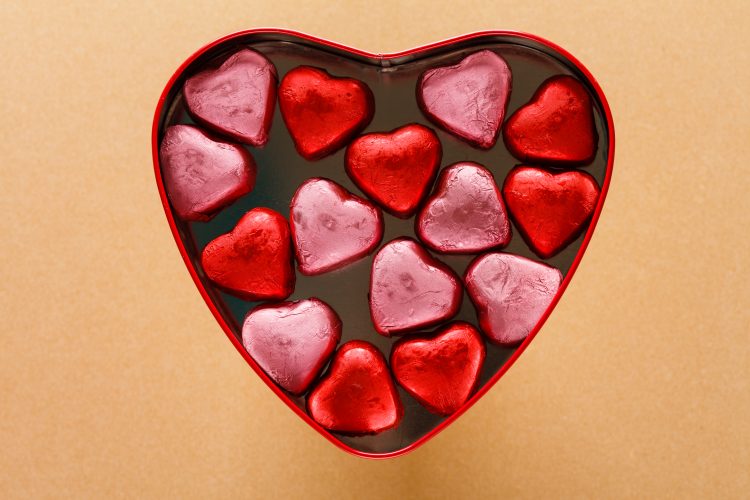 Confectionery sales leading up to Valentine's Day 2022 are expected to top $3.4 billion as consumers look for new ways to treat themselves and retailers seek unique ways to delight their shoppers in the COVID-19 environment. That's according to the National Confectioners Association (NCA), which says it is expecting a bumper-February after a year of double-digit sales growth. 
While the roots of Valentine's Day go all the way back to Roman times, gifting confectionery is a much more recent development. By the 1840s, the notion of Valentine's Day as a holiday to celebrate romantic love had taken over most of the English-speaking world, with a certain Richard Cadbury recognising an opportunity to boost sales by selling his chocolates in decorative packaging.   
The NCA suggests that most people in the US enjoy chocolate and confectionery two to three times per week, but this increases during the week of Valentine's Day.
Research by the NCA suggests that this year's Valentine's Day is also expected to benefit from the rising trend of "self-care" as consumers treat themselves with their favourite confectionery items.
"Consumers are sharing chocolate and candy more frequently, and shoppers are increasingly looking for little moments to treat themselves. This year's Valentine's Day will benefit from both of these rising consumer behaviours", said NCA President and CEO John Downs.
According to the latest sales data from market research company, IRI, combined chocolate, non-chocolate, gum and mint sales in 2021 increased about 10 percent for the 52 weeks ending December 26, 2021, versus the previous year. The data shows that chocolate sales led the way, with 58 percent of total sales.
The love of chocolate stretches beyond the US. Fortune Business Insights claims that Europe is the largest market for chocolate confectionery products and is expected to rise. Within Europe, countries such as Switzerland, Belgium, Germany, Austria, and the UK are the largest producers and consumers of chocolate products.
In 2022, the market for plant-based chocolate is also on the rise. According to research commissioned by Barry Callebaut, on average four in ten global consumers say they have been consuming more plant-based products over the last 12 months.  Globally, the key motivations to try plant-based chocolate treats were listed as health (43 percent), liking the taste (41 percent), and bringing variety to their diet/trying something new (34 percent), before concerns about climate change and animal welfare – only 12 percent said they had tried plant-based products due to food allergies. 
With both vegan chocolate and traditional confectionery on the rise, the sector will be looking to build on one of its key periods this Valentine's Day.