Yum China recognised for sustainability efforts
The Yum subsidiary has been recognised for its leadership on sustainability after the KFC and Pizza Hut owner committed to several sustainability targets in 2021.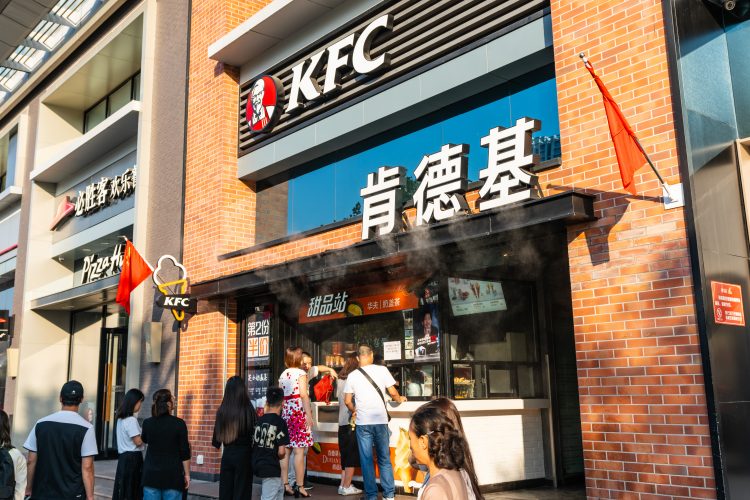 Yum China operates brands such as KFC and Pizza Hut
Yum China, which own brands such as Pizza Hut, KFC and Taco Bell, has received an 'A' rating in the latest MSCI Environmental, Social and Governance (ESG) Ratings for 2021. Yum China claims it is one of only two restaurant companies to receive an 'A' rating, a grade which it says recognises "the Company's strong ESG performance."
"Sustainability is an integral part of our business and fundamental to our future success. We strive to work collaboratively with our stakeholders across the value chain to promote innovation for sustainable development," said Joey Wat, CEO of Yum China. "We are honoured to receive the "A" rating from MSCI for our efforts and commitment to sustainable development."
Yum China is actively involved in tackling plastic waste and carbon emissions by implementing improved sustainable packaging measures, targeting to reduce 30 percent (as compared to the 2019 baseline) of non-degradable plastic packaging weight by 2025 and is also committed to achieving 100 percent of FSC certified paper packaging. In addition, Yum China has committed to supporting the Paris Agreement by setting science-based emissions reduction targets and reaching a net-zero value chain GHGs emissions by 2050.
The restaurant giant has implemented several policies in 2021 in a bid to improve its sustainability credentials and encourage healthier eating. The firm has committed to several climate targets, and parent brand Yum (which owns restaurants worldwide) took the decision to only use cage-free eggs across the majority of its locations by 2026, and globally by 2030.
This progress on sustainability has not gone unnoticed by the international community. Yum China has once again been recognised as one of the industry leading companies for sustainability performance in the 2021 Dow Jones Sustainability Indices (DJSI). It has been selected as a member of both DJSI World Index and DJSI Emerging Market Index for the second consecutive year.