Japan hot drinks market to grow to $27.2bn through coffee rush
The Japanese hot drinks market is set to experience a period of real growth, driven by the hot coffee market which continues to thrive in the country.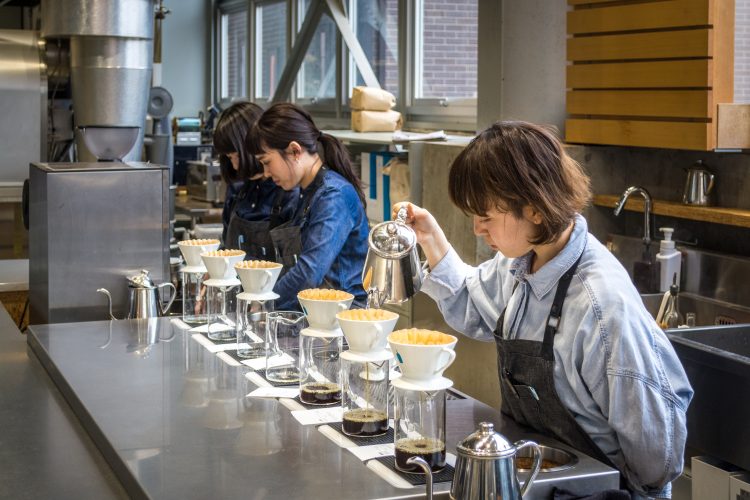 Coffee is behind the growth in the Japanese hot drinks market according to GlobalData
The Japanese hot drinks market is projected to grow at a compound annual growth rate (CAGR) of 3.8 percent from JPY 2,144.0bn (US$20.1bn) in 2020 to JPY 2,585.9bn (US$27.2bn) – with the hot coffee sector the main driver behind this growth.
That's according to analytics company GlobalData, whose report 'Japan Hot drinks – Market Assessment and Forecasts to 2025', reveals that the hot coffee category is forecast to register the fastest value CAGR of 4.2 percent during 2020–2025. Hot coffee is followed by hot tea, which is expected to record a CAGR of 3.1 percent during the same period.
"Japan is well known for its tea culture. However, with modernisation, the hot coffee category in the country is also growing. Several foreign players have introduced novel hot coffee products in the Japanese market, thus drawing attention of variety-seekers. Furthermore, the cafés have a plethora of hot coffee varieties on their menu – all leading to the growth of the category," said Isha Katurde, Consumer Analyst at GlobalData.
'Hypermarkets & supermarkets' was the leading distribution channel in the Japanese hot drinks sector in 2020, followed by convenience stores and 'food & drinks' specialists.
The per capita expenditure (PCE) of hot drinks in Japan increased from US$118.6 in 2015 to US$160.2 in 2020, which was higher than both the global level (US$31.8) and the regional level (US$20.4). Furthermore, the per capita expenditure of hot drinks in Japan is expected to increase and reach US$222.1 by 2025.
Nestle, Ajinomoto Group and UCC Ueshima Coffee Co Ltd were the top three companies in the Japanese hot drinks sector by value in 2020, while Nescafe and UCC were the leading brands.
"In Japan, the hot tea category is in demand for its cultural essence. Hot tea consumption is mainly preferred at a kissa (local cafe), tea stands, or at off-trade entities. The rising health-conscious attitude is also enabling the growth of hot tea products in segments such as green tea, herbal tea, and black tea," added Katurde.