Shining a light on California's "hunger crisis"
Several non-profit organisations have come together to ensure that the issue of food insecurity in California remains front of mind for Californians and their policy-makers.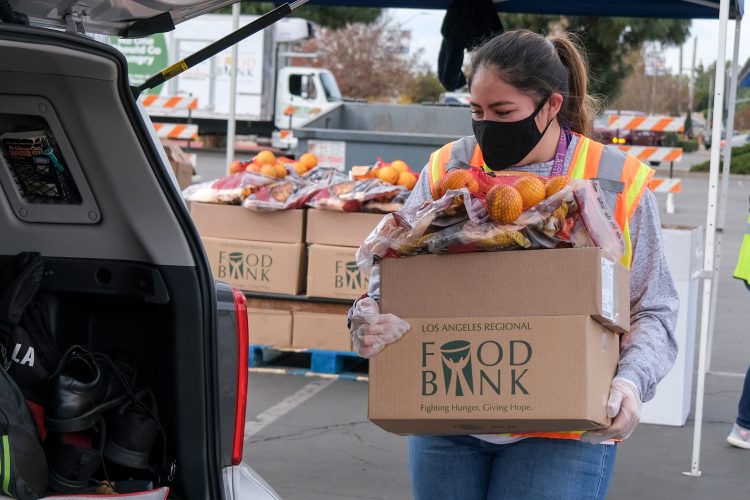 California's food banks offer crucial support for those struggling with food insecurity
The California Association of Food Banks (CAFB), California's leading anti-hunger non-profit organisation, joined with California State Assemblymember Buffy Wicks, the California Budget & Policy Center, and its member food banks statewide to launch Everyone to the Table, a new public engagement campaign to raise awareness of the ongoing hunger crisis in California and provide ways that everyone can "come to the table" and be a part of the solution.
The multilingual campaign features dedicated staff and volunteers from food banks across California, in shareable TV, radio, print, outdoor, online, and social media spots, and is designed to keep a spotlight on the state's urgent hunger crisis.
Those behind the campaign maintain that hunger remains high in the state, with a reported one in five households in California facing food insecurity – or eight million people (as of March 2021). The campaign says those numbers disproportionately impact Black and Latinx households, especially those with children.
"Hunger in California is a persistent crisis, but it doesn't have to be. Everyone to the Table is our call to action," said Stacia Levenfeld, Chief Executive Officer, California Association of Food Banks.
"Food insecurity didn't spike from its pre-pandemic levels—only because of major investments in the nutrition safety net and the extraordinary work of food banks around the state. Without that round the clock work, we know hunger would have been far greater. As headlines focus on recovery, food banks are facing the very real prospect of a major drop-off in federal funding for emergency food: so we're sounding the alarm. It took nearly 10 years following the 2008 Great Recession for food insecurity to return to pre-recession levels – and we do not want history to repeat itself. We cannot leave communities without a lifeline. Not now, not ever."
"Access to food is a basic human right and hunger is a solvable problem," said Assemblymember Buffy Wicks (AD-15). "Since I arrived in the Assembly, I've been proud to stand with food banks and ensure they get the resources they need to do what they do best, feed our communities – and that California is leading the nation by being the first state to enact school meals for all kids. While the hunger crisis is far from over, we must strive for a California better than before since the pre-pandemic 'normal' meant four million Californians faced hunger. We must keep this issue a top priority, harness our political will and our resources to truly build a hunger-free future for all."