Plant-based protein market to top $150 billion by 2030
The Asia-Pacific region is expected to dominate the plant-based market in the years to come, with an expected population boom creating higher demand for meat and dairy alternatives.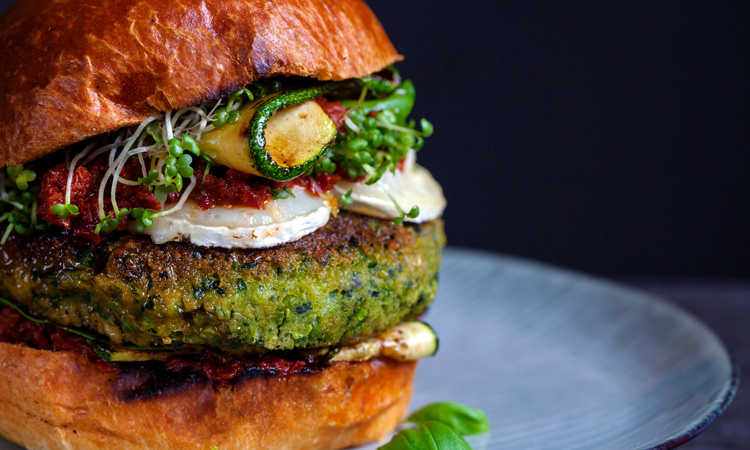 The plant-based foods market could make up to 7.7 percent of the global protein market by 2030, with a value of over $162 billion, up from $29.4 billion in 2020, according to a new report by Bloomberg Intelligence (BI). The report Plant-Based Foods Poised for Explosive Growth identifies growth expectations for the plant-based foods market through 2030, as global animal and dairy protein demand is poised to reach $1.2 trillion by then. 
According to the new report, brands such as Beyond Meat, Impossible Foods and Oatly are driving an increase in plant-based food options as they partner with restaurants and major chains. More traditional and established competitors, like Kellogg and Nestlé, are looking to gain an edge by ramping up their distribution of plant-based products, and producing promotional campaigns that showcase their variety of options. As consumers become familiarised with plant-based products and initiatives, BI foresees an evolution in consumer habits over the next decade.
"Food-related consumer habits often come and go as fads, but plant-based alternatives are here to stay – and grow," said Jennifer Bartashus, senior consumer staples analyst at Bloomberg Intelligence.
"The expanding set of product options in the plant-based industry is contributing to plant alternatives becoming a long-term option for consumers around the world. If sales and penetration for meat and dairy alternatives continue to grow, our scenario analysis suggests that the plant-based food industry has the potential to become ingrained as a viable option in supermarkets and restaurants alike. Meat and dairy alternatives could even obtain five and 10 percent of their respective global market shares in the next decade."
BI says it expects that population growth causing a strain on resources will contribute to plant-based food growth. BI claims the Asia-Pacific region is particularly vulnerable to limited food supply, with an expected population of 4.6 billion by 2030. As a result, the region could dominate the plant-based protein market, reaching $64.8 billion by 2030, up from $13.5 billion in 2020. BI says the majority share of that market in Asia-Pacific will be comprised of alternative dairy products, at 57 percent by 2030. Comparatively, Europe and North America will see roughly $40 billion in sales, with Africa, the Middle East and Latin America all seeing between $8-9 billion each.
Meat alternatives will have a substantial share of all plant-based food opportunities until 2030. If the alternative meat market follows a similar growth pattern to that of plant-based milk, BI projects the alternative meat market to excel in size from $4.2 billion to $74 billion in the next ten years.
Major drivers of plant-based meat growth include an increased awareness of health and sustainability benefits, as well as continued declines in product price. Plant-based meat sales could exceed $74 billion to reach as much as $118 billion by 2030 in a more aggressive but still realistic scenario, according to the analysis firm.