Recall roundup: Salmonella contamination, allergens and more…
This week's roundup includes Salmonella and Listeria monocytogenes contaminations, as well as reports of multiple undeclared allergens in household products.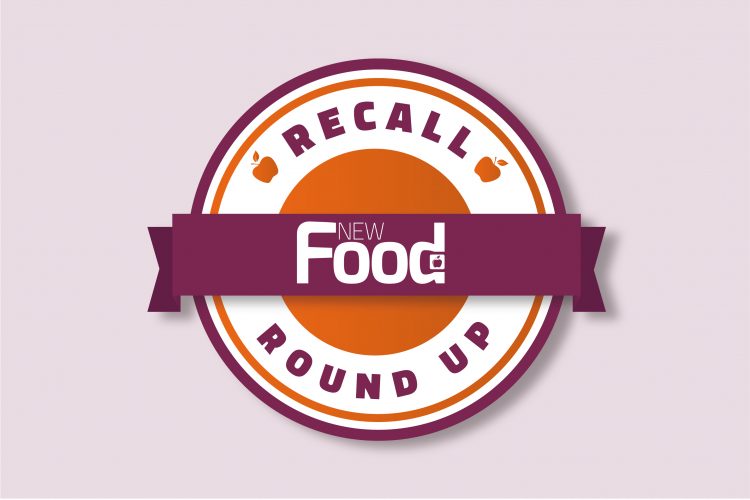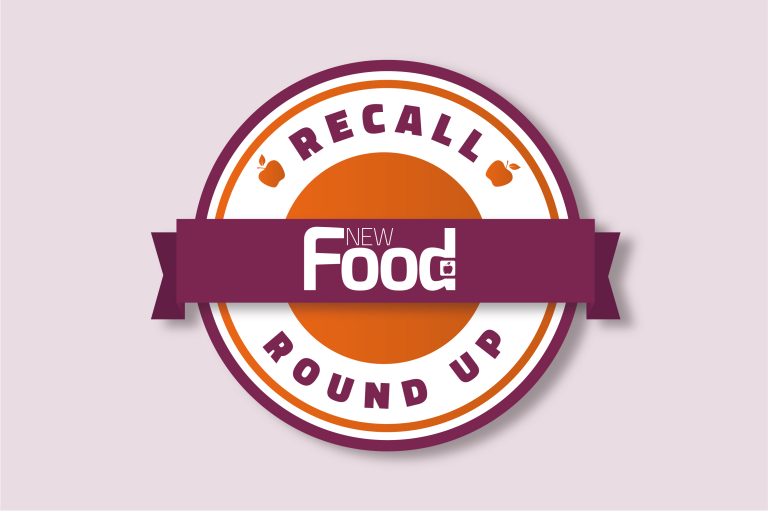 Pathogens
The US Food and Drug Administration (FDA) has announced that Cahill's Farm Cheese, Ireland has recalled some cheddar cheese due to a possible contamination of Listeria monocytogenes. 
The organism can cause serious – and sometimes – fatal infections in young children, those deemed frail, and others with weakened immune systems. Healthy individuals may experience symptoms such as high fever, severe headache, stiffness, nausea, abdominal pain and diarrhoea. The infection can also cause miscarriages and stillbirths among pregnant women.
33 batches are affected, all numbered from 21109 – 21141. Find exact numbers here. 
In addition, the Canadian Food Inspection Agency (CFA) has announced that McCormick Canada has recalled Frank's RedHot brand Buffalo Ranch Seasoning due to potential contamination of Salmonella urging consumers to not consume the products with a UPC of 0 66200 02104 7 and code BB 2022 SEP 06, weighing 153g. 
Though food that is contaminated with Salmonella may not always smell bad there is a potential to still cause illness. Healthy individuals will often experience short-term illness such as fever, headache, vomiting, abdominal cramps and diarrhoea. Though frail individuals, young children, the immune compromised and pregnant women may experience more serious – and sometimes fatal – infections. Also, a more long-term affect of Salmonella infection may include severe arthritis.
Find out more here.
Undeclared allergens
The FDA has announced a recall of Golden Natural Product Inc.'s Dried Apricot Subkhon with Bone and Dried Apricot Subkhon Jumbo because of undeclared sulphites. If consumed by people with a severe allergy or sensitivity to sulphites, there is a risk of a serious or life-threatening reaction.
The affected products were distributed to retail stores in CA, WA and NY with lot number: GC005 and a best before date of 2023. Find out more here.
Meanwhile, Nature's Sunshine initiated a voluntary recall of  Love and Peas Protein Rich Meal Replacement in April 2021 after receiving notification that an ingredient used may contain milk, so would be potentially harmful to customers with a milk allergy or a sensitivity to milk. 
The affected products were distributed between December 22, 2020 and April 8, 2021 throughout the US, through both direct-to-consumer online sales and independent distributors with lot numbers of: 001220292, 001223066, 001222059, 001215380, 001222934, 001218022, 001223890, 001220084, and 001224031. Find out more here.
The Food Standards Agency (FSA) has announced that Booths has recalled its Four Spicy Vegetable Samosas as the products contain undeclared soya. Also, an error in packaging has meant that some products contain Lamb Samosa instead of Vegetable Samosa. The affected products have a use by date of 6 August 2021, weigh 160g and are a possible risk to those with a soya allergy, and those who cannot eat meat. 
Customers are urged not to consume the products if they have an allergy, instead to return the products to the store for a full refund. Find out more here.
Related topics
Related regions