Brazilian exports to UK and EU flourish as coffee trade booms
Exports from Brazil to the UK and EU have seen significant growth, as coffee in particular sees a rise in exports of more than $100m, thanks to a bumper harvest.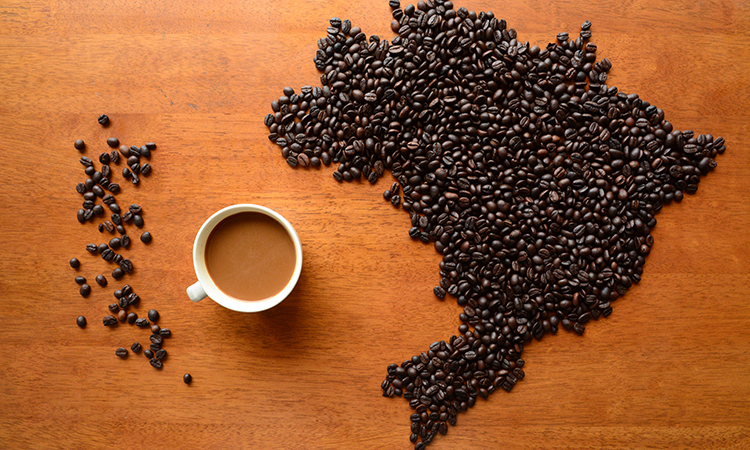 Coffee exports from Brazil have grown considerably
Brazilian exports to Europe rose significantly in the first quarter of 2021 compared to the same period last year, with food and drink in particular performing well. Exports to the UK rose by 31 percent, while those to the EU rose by a healthy 4.7 percent, according to a Europe Trade Monitor report from Apex-Brasil, the Brazilian Trade and Investment Promotion Agency,
Brazilian food and drink exports saw strong performances in the first quarter according to the agency. Soybean exports to the EU rose by $133m (€110.2m, £96.4m), up 12 percent on the previous year. However, soybean exports to the UK dropped by 39 percent to $23.9m (£17.3m, €19.7m) as a result of the delayed harvests.
Coffee exports to the EU went up by $111m (€92m, £80.4m), a rise of 18 percent, fuelled by what the Council of Coffee Exporters of Brazil (Cecafé) has called the best performance in the past five years, and on track to break the record for Brazilian coffee harvests. Brazilian coffee shipments to the UK increased in volume by 23 percent, reaching $31.3m (£22.6m, €25.9m).
Brazil maintained a healthy demand for British products in the first quarter despite the overall drop in imports. There was a 46 percent rise in imports of British food and drink totalling $12m (£8.6m, €9.9m).
"These are really positive developments. What these exports demonstrate is the resilience of our sectors as well as the fantastic potential of our products to support industries in Europe, and vice versa. We must continue to drive exports, trade and investment flows between our continents as we bid to build the long term economic recovery," said Apex-Brasil on the results.
Related topics
Related organisations
Related regions