Could the African Yam Bean help solve hunger issues in Africa?
According to scientists, the legume's high protein content makes it a better source of food than maize or cassava which are commonly eaten in Africa.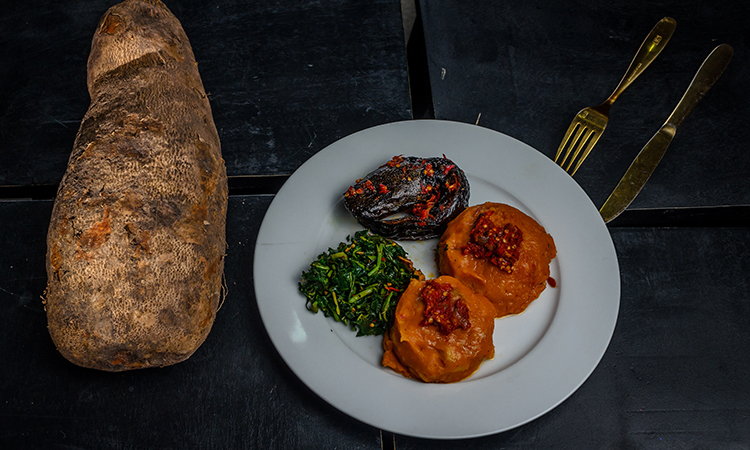 The African Yam Bean contains muhc more protein than other foods such as maize or cassava.
WE Lead, a food programme backed by the European Institute for Technology Food (EIT Food), thinks it has found the solution to a growing hunger problem in Africa.
According to the programme, the COVID-19 pandemic is exacerbating global food insecurity and the acute food shortage for 7.1 million people in Nigeria and 265 million globally. Africa has been hit worse thanks to the combination of increasing conflicts and weather extremes due to climate change.
WE Lead believes the long-forgotten African Yam Bean (Sphenostylis stenocarpa) could help to reduce the devastating food insecurity the continent suffers from. According to the team behind the study, it is a combination of the westernised diet and the global trend of crop homogeneity that has resulted in this humble bean being overlooked.
Dr Curie Park from the Institute of Sustainability and Dr Nadia Radzman from Sainsbury Laboratory have secured funding for a project which will utilise their expertise in legume biology and entrepreneurial innovation to promote the African Yam Bean as a sustainable solution for food insecurity, malnutrition and soil depletion in Africa. WE Lead says the two scientists are establishing an interdisciplinary research collaboration between UK and Nigerian partners on African Yam Bean rehabilitation.
Twenty percent of the African Yam Bean tuber is protein and the edible beans contain 22-25 percent. This makes it a superior alternative to other sources such cassava (two percent) or maize (5.4 percent). WE Lead adds that the consumption of a carbohydrate-intensive-low- protein diet is causing malnutrition problems, stunting the growth of 32 percent of children under five years old. 
"Tuberous legumes such as the African Yam Bean are understudied within the legume biology field, " said Dr Radzman. "Yet, through my studies, I could see the enormous potential it had to solve food insecurity within Africa. This drought-tolerant crop produces high protein beans and tubers for human consumption and can fix atmospheric nitrogen as fertilisers." She goes onto add that it is combined effort of Dr Park's and her own expertise which has "made this project possible".
"A core part of the WE Lead Programme is the ability to network with, and share ideas with like-minded women," she noted. 
Dr Park added: "Climate change is having the greatest effect in Africa. The long-term impacts of this project are improved food security, better resilience against soil depletion, as well as the alleviation of hunger and health improvements both in Nigeria and across the continent."