EIT Food's COVID-19 Bridge Fund invests €5.4 million in agrifood startups
The aim of the investment is to help the startups adapt to COVID-19, continue innovation in the agrifood sector and to bridge the gap towards their next investment round.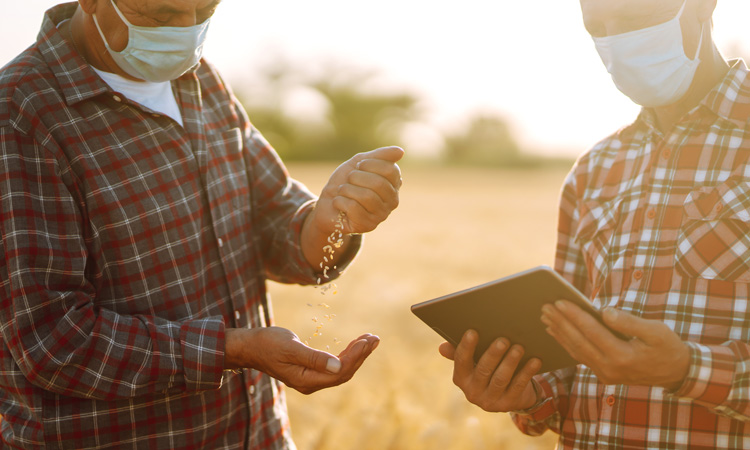 The European Institute of Innovation & Technology's food division (EIT Food) has announced that it will invest €5.4 million in 13 high-impact agrifood startups as part of its COVID-19 Bridge Fund. A total of €4.088 million will come from the EIT's Crisis Response Initiative, and €1.3 million of additional funds has been provided by EIT Food in a bid to provide extra support to the ventures throughout the pandemic.
The selected startups cover a range of sectors including alternative proteins, sustainable agriculture, targeted nutrition and circular food systems. A pipeline of 74 companies from 19 countries – including Spain, France, Belgium, Netherlands, Israel, the UK and Poland – were closely analysed, of which 13 were chosen to be part of EIT Food's investment portfolio. The 13 selected startups are: Agritask (IL), Alberts (BE), Antofénol (FR), Consentio (ES), Eatch (NL), Epinutra (NL), Feltwood (ES), Foodpairing (BE), Food Sourcing Specialists (ES), Mimica Touch (UK), NapiFeryn (PL), Phytolon (IL) and Sencrop (FR). 
One of the selected ventures is NapiFeryn – a Polish biotech startup which extracts protein from rapeseed oil production waste streams, providing a sustainable alternative to animal-derived proteins. The protein is considered as nutritional as plant-based market leader soy, but more sustainable and affordable for consumers. The investment provided by the COVID-19 Bridge Fund aims to help to execute its ongoing research and development activities, leading to commercialisation of novel, plant-based, functional food ingredients derived from rapeseed.
"Our technology to extract protein from rapeseed has the potential to transform the protein market by reducing food insecurity and increasing plant-based eating habits of consumers around the world. This funding is vital, enabling us to continue our research and bring us closer to the introduction of rapeseed proteins to global markets," said Co-founder of Napiferyn, Magdalena Kozłowska.
Antofénol, another beneficiary of the COVID-19 Bridge Fund, is a French biotechnology company dedicated to the development of a sustainable and healthy replacement for chemical preservatives on fruit and vegetables, which are used to extend shelf life and preserve quality. 
Fanny Rolet, Founder of Antofénol, said: "Our innovative technology allows us to extract agricultural waste from vineyards and transform it into a chemical-free product capable of replacing toxic substances that sit on our fruit and vegetables. The benefit is twofold – we replace molecules which could be harmful for the environment and health, whilst also recycling waste by transforming it into a product that can be used by the agricultural sector. This bridge funding from EIT Food will enable us to enhance our product portfolio and help us to work towards our vision of a circular economy model."
"Startups will play a critical role in the European post-COVID recovery effort, and could provide the solution to the future challenges we will face as a society," said Dr. Andy Zynga, CEO of EIT Food. "These new investments will be a vital lifeline to many game-changing innovators and reflects EIT Food's ongoing commitment to delivering sustainable, healthy and trusted food systems. Today, more than ever, we are focused on supporting our greatest entrepreneurial minds to help them overcome the impact of the pandemic and embed resilience in the agrifood sector."
Commenting on the launch of the COVID-19 Bridge Fund, Benoit Buntinx, Director of EIT Food Business Creation, added: "Startups have faced an increased level of uncertainty and market volatility during COVID-19 and our bridge funding will ensure that they can continue to thrive. At EIT Food, we believe that innovation holds the key to fixing our food system so that it is healthier and more sustainable for all. This fund will play an integral part in our efforts to build a high-impact entrepreneurial network that can support our recovery from this crisis."