UK faces butcher shortfall
The Migration Advisory Committee has asked that butchers are added to the official 'shortage list', which would make it easier for employers to recruit skilled workers from abroad.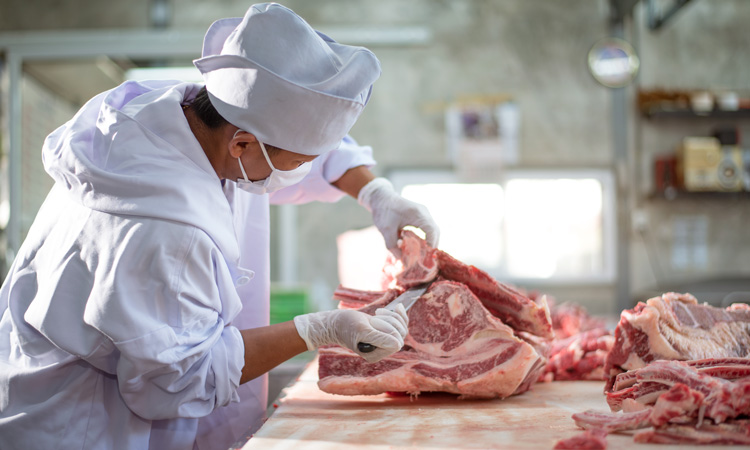 Skilled butchers could be hard to come by in the new year...
A shortage of butchers in the UK may have already been recognised by Government advisers, but a legal expert is warning of even further shortages unless businesses prepare for new immigration rules.
The Migration Advisory Committee – which advises the Government on which sectors face a short supply of workers – recommended butchers join the official 'shortage list' which, if adopted, would make it easier to recruit from abroad.
However, with big changes to the UK's immigration policy just weeks away, the committee is warning there could be chaos with employers potentially unable to recruit from overseas to help fill these and other vital positions.
Yash Dubal, director of London-based A Y & J Solicitors and an expert on Immigration and Visa law, says there is no time to lose: "While it's positive that the shortage of butchers has been recognised by the MAC, there could still be a crisis ahead for the British meat industry, if companies are not prepared for the new immigration rules. Not being able to recruit from abroad next year is going to damage these businesses."
A race against time
Dubal urges businesses to prepare for the new regulations that will come into force at the end of this year.
He adds, "It's shocking to me that so few businesses seem aware of these rules. My advice would be to make preparations now to make sure the UK's meat sector can thrive. The big worry at this stage is that there'll be a huge demand at the last minute, creating a backlog of applications."
UK employers wishing to hire skilled migrants must be registered on the Government visa sponsor scheme when the new immigration rules come into effect. Currently, the scheme only applies to workers from outside Europe, but after 1 January 2021, all overseas workers will require a visa under the new Points-Based Immigration System. 
Home Office data shows just 32,062 businesses are registered to sponsor applicants on Tier Two and Five visas, the main immigration route for working in the UK. With House of Commons business statistics show 1.4 million private sector employers in the UK, meaning only two percent are in a position to employ new arrivals from next year.
Dubal believes that not enough is being done by the Government to raise awareness and says that many employers are unaware of the requirement to register. "While there has been a campaign about the new points-based system, hardly any of it has been aimed at employers to tell them that they need to register if they plan to hire skilled workers from abroad next year."  
Dubal also believes that the current sponsor registration system needs to be overhauled to make it easier and cheaper for British employers to recruit skilled migrants and bridge the skills gap. After 1 January, businesses must pay an Immigration Skill Charge (ISC) of £1,000 per year for each skilled overseas worker they employ. 
"The Home Office does not make it easy and there seems to be a policy of discouragement. British companies are facing personnel shortages. The problem can be addressed by hiring from abroad, where there is a huge and highly skilled pool to pick from. It makes good sense to make this hiring process easy."