Free-from becomes popular choice in UK
More and more Brits are choosing to consume free-from, with gluten- and wheat-free most popular choice, new research shows.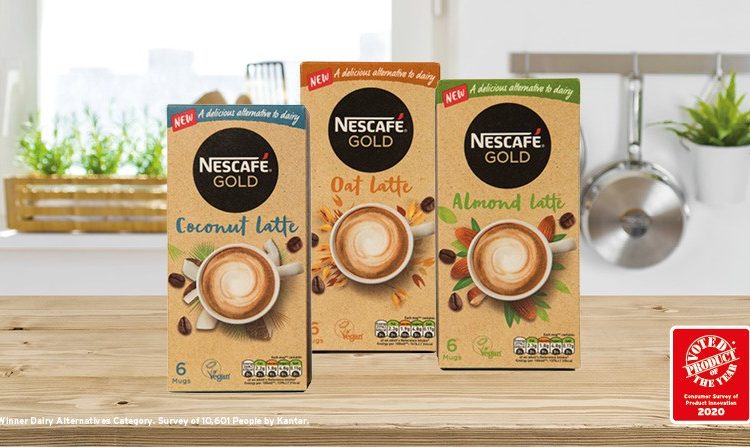 There is considerable appetite for free-from foods in Britain, according to a survey from Product of the Year.
Most popular were gluten- and wheat-free options, with 35 percent of UK consumers saying they'd be most likely to try this free-from food. In a close second was dairy-free, with 29 percent opting for this product, and in third (24 percent of consumers) was sugar-free.
Free-from products, that were once the domain of specialist shops and hard-to-find supermarket shelves have now moved into the mainstream, with consumers now selecting free-from out of choice rather than necessity. Alongside citing health as a reason for such purchases, the environment also played a key role.
According to Nielsen, in a mere four weeks (leading up to the 16 May 2020), the free-from sector gained £33.8 million (+17.6 percent) compared to same period last year. Dairy-free alternatives reaped the biggest value gains with, according to Oatly, an estimated 32 percent of UK households now buying dairy-free 'milk'.
Unsurprisingly, big brands have woken up to the potential of free-from; earlier this year retro biscuit, Jammie Dodger, announced that it is now vegan friendly. "We have listened to our biscuit fans," said Kate Needham, Marketing Director at Burtons Biscuits, "and are pleased to announce that we've moved once again to a dairy-free recipe.".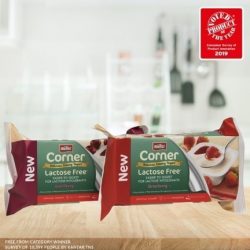 Gü also added to its popular free-from range this year, with the launch of its free-from Salted Caramel Cheesecakes, while Ella's Kitchen brought the UK's first dairy-free baby food pouches to market. And in June, Swiss dairy giant Emmi launched its first plant-based brand Beleaf, which is certified vegan and encompasses a range of plant-based drinks, yoghurt alternatives and cultured shots made with almonds and oats.
Over the years, a number of free-from products have walked away with the iconic Product of the Year trophy, winning the right to use the coveted red logo. Muller's Lactose-Free Fruit Corner won in 2019 with Unilever's Flora Freedom Dairy Free Spread scoring a win in 2017. Other free-from products that have picked up awards include Goodfella's Gluten Free Pizza and Nescafe Gold Dairy Alternative Lattes.
Product of the Year 2021 closes for entries 31 October 2020 – although a few categories remain open.