Additional $1 billion allocated to American food box programme
The additional funding aims to allow the programme to continue critical support to farmers, distributors, and American families in need.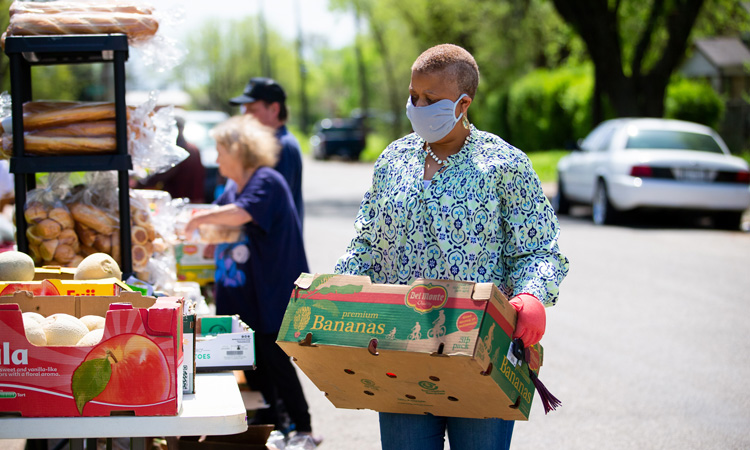 US President Donald J. Trump and Secretary of Agriculture Sonny Perdue have announced up to an additional $1 billion for the Farmers to Families Food Box Program. The programme has so far provided over 70 million boxes to hungry Americans across the country. 
"I'm so proud of the people of USDA for designing this programme in record time. With this additional up to $1 billion in funding, the Farmers to Families Food Box Program will continue to save countless jobs, support our farmers and move food to where it's needed most," said Perdue. "As the President said, when a food box is delivered to a family, we show them that in this country no one is forgotten."
In a Fayetteville Observer op-ed, Advisor to the President, Ivanka Trump, said: "As we work to achieve the Great American Comeback, The President and his Administration have stabilised our American food supply chain and protected our Nation's families, farmers and ranchers…We are proud of the profound effect the Farmers to Families Food Box Program has had by keeping our farmers in business, empowering the food distribution industry workforce, and providing for those most in need."
USDA has also announced that it has begun issuing agreements for distribution of Food Boxes in the upcoming third round of solicitations. The first two rounds of deliveries began on 15 May and will run to 31 August. The third round will put more emphasis on food insecurity by seeking entities that provide combination boxes and requiring distributors to illustrate how they will provide coverage to areas identified as opportunity zones, detail subcontracting agreements, and address the "last mile" delivery of product into the hands of the food insecure population.
In the ongoing second round of purchasing and distribution, which began 31 July and will conclude 31 August, USDA has purchased over $1 billion of food, extended contracts of select vendors from the first round of the programme worth up to $1.27 billion and approved up to $202 million in new contracts to increase the focus on Opportunity Zones in order to direct food to reach underserved areas, places where either no boxes have yet been delivered, or where boxes are being delivered but where there is additional need.
The first round of purchases totalled up to $1.2 billion and saw more than 35.5 million boxes delivered in the first 45 days.