The time is now for organic, says Soil Association campaign
Focusing on sustainability, the campaign hopes to continue some of the organic trends that emerged as a result of the pandemic and has stated that "this shift means now, more than ever, is the time be championing the organic."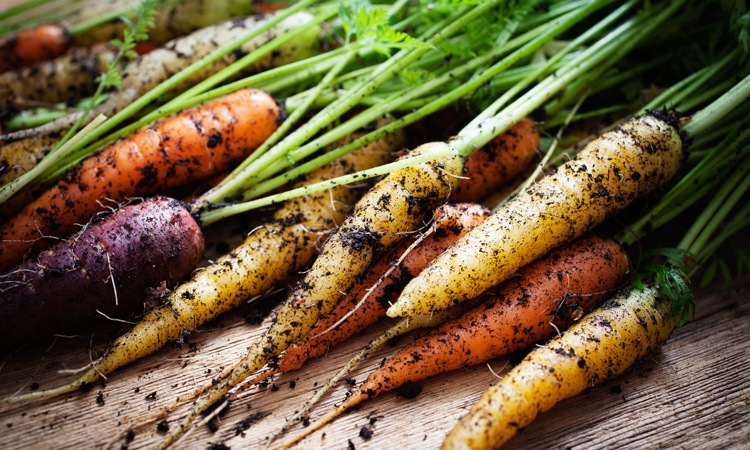 The Soil Association Certification has announced the launch of Organic September, a collaborative campaign to reinforce that "the time is now" for organic.
Soil Association Certification has been working with the Organic Trade Board, brands and retailers to bring a single focus campaign to all organic businesses in 2020. With citizens shopping in different ways as a result of the pandemic, and some choosing to stick with their new choices of box schemes, online shopping and independent stores, the campaign aims to continue these trends beyond the pandemic. 
According to Soil Association Certification, recent data has shown that, since January 2020, organic sales in supermarkets have seen the highest growth since December 2016. Nielsen data revealed organic food and drink sales year on year growth of 6.1 percent – almost double the growth of non-organic food and drink products (3.2 percent) for the 52 weeks ending 30 May 2020. Nielsen data also showed an 18.7 percent increase in organic sales in the 12 weeks ending 30 May, which includes 10 weeks of lockdown, compared to 14.2 percent increase in non-organic food and drink.
"I am really excited about this year's Organic September campaign, which is bringing a unified and simple message: nature has the answer. With consumer habits shifting and people prioritising choices that are good for the environment and biodiversity, the time is now to move organic forward as a movement and get the message out there that a small swap can make a big difference. We feel confident that retailers, producers and farmers alike will get behind the campaign and we encourage them to make use of the brilliant resources that my team and I have been developing," said Clare McDermott, Business Development Director, Soil Association Certification.
The campaign will see a range of resources available to Soil Association Licensees, producers and retailers alike, with digital toolkits and online content playing a central role. New designs will feature on collateral displaying the messages of 'nature has the answer' and 'small swap, big difference'.  Independent Retailers signed up to the campaign will also benefit from POS packs and free wildflower seeds to hand out to customers shopping on 'Organic September Saturday'.
Alongside that, Soil Association Certification will be hosting webinars, virtual pop ups and promoting listings pages which have seen record traffic over the past few months as people look for box schemes, their local independent shops and where to find organic products from beauty, food or fashion.
Related topics
Related organisations
Related people