UF Food Systems Institute created to address food production challenges
The goal of the Food Systems Institute is to bring researchers together to find solutions to problems such as hunger, food waste, productivity and global food affordability.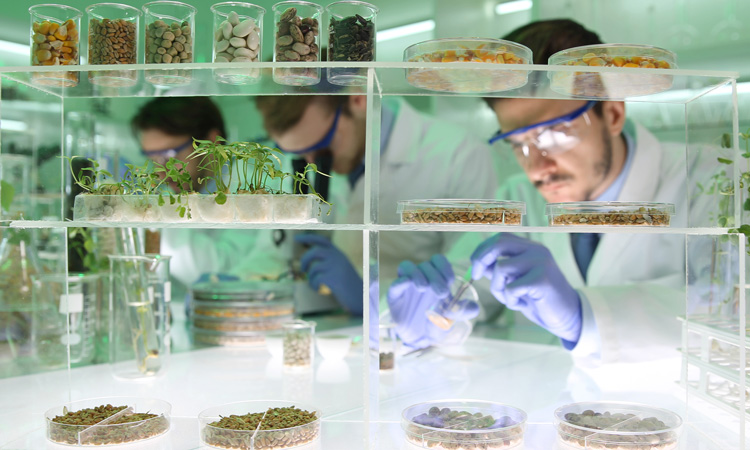 The University of Florida has announced the establishment of the UF/IFAS Food Systems Institute – a project to bring together top researchers and scientists to find solutions to feeding the world in a way that is both economically and environmentally sustainable.
"This institute brings together global engagement with what we call systems thinking – addressing world hunger by researching how every part of the field-to-fork process affects every other part. It's a search for how to deliver the most abundant, nutritious and affordable food possible for the greatest number of people," said Jack Payne, who recently retired as the UF Senior Vice President for Agriculture and Natural Resources and leader of UF/IFAS.
Payne established the Institute for Sustainable Food Systems (ISFS) and co-developed the Feed the Future Innovation Lab for Livestock Systems – two initiatives which aim to optimise sustainable, fair animal husbandry and influence policy decisions using food science and research. The new Food Systems Institute will combine these two initiatives, including faculty and projects associated with each.
"The complexity of the challenge has come home in a tangible way during the pandemic, with the seemingly contradictory phenomena of farmers ploughing under their crops for lack of markets while food banks are overwhelmed by the hungry," Payne said.
The new Food Systems Institute will be led by Adegbola Adesogan, Professor of Ruminant Nutrition in the Department of Animal Sciences and current Director of the Feed the Future Innovation Lab for Livestock Systems.
"Adegbola Adesogan is a world leader in the best land-grant tradition of discovery as a two-way enterprise between scientist and citizen. He knows how to glean wisdom on real-world conditions from subsistence farmers while delivering innovation that can change the course of their lives," Payne said. "He also skilfully leads teams of scientists from multiple disciplines, universities, and nations to produce outstanding collaborative research and outreach. In addition, he understands how to communicate transparently with funders who demand accountability and impact from their investment."
"The Food Systems Institute will leverage the stellar accomplishments, experience and systems strategy of the preeminent faculty in ISFS and the excellent achievements, global reputation and transdisciplinary approach of the Livestock Systems Innovation Lab faculty to develop sustainable solutions to local to global food system challenges," Adesogan said.
"One additional advantage of the Food Systems Institute is that it combines the livestock, public health and nutrition and social science expertise of Innovation Lab faculty with the crops, fisheries and aquaculture, soils and systems expertise of ISFS faculty," Adesogan added. "These faculty have an excellent track record of acquiring very large multimillion-dollar grants from various donors for addressing pressing issues affecting food systems and publishing their findings in high impact journals."
One goal of the institute is to continue to widen its expertise and scope, incorporating faculty from across UF/IFAS and UF generally, to address local to global issues, Adesogan said.
"The aim is to grow the institute into a campus-wide institute that will be a global leader in addressing food system challenges," he said.
Related organisations
Related people